Abla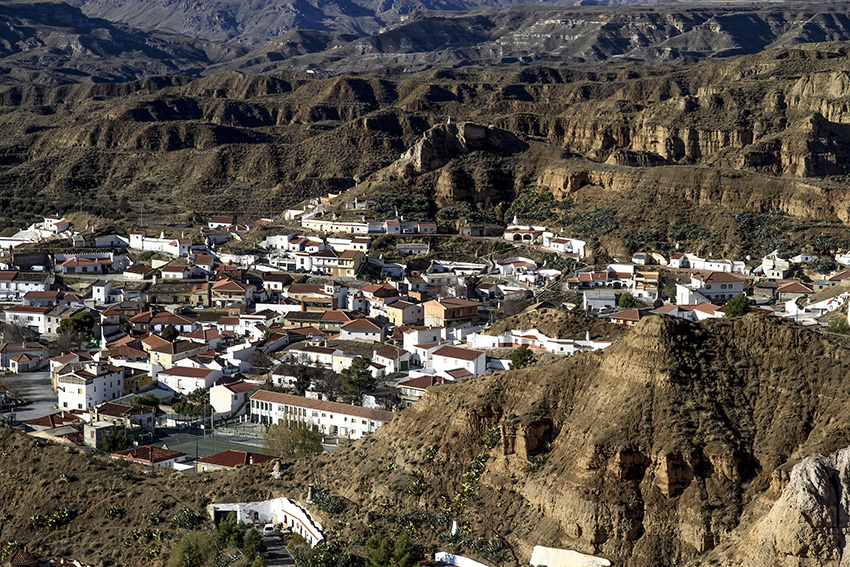 Read more
Read less
Village situated in the west of the province, in the corridor between the Sierra de Baza and Sierra Nevada and which communicates with the Marquisate of Zenete, in the province of Granada. It is included in the Sierra Nevada Natural Park, one of the natural paradises of the area due to its scenic, botanical and anthropological wealth, as well as for its fauna.
Within these surroundings and facing the plain, the village is located, spread along the side of the mountain foothills, offering that unmistakable appearance of the villages of Almeria with their houses in terraces, with flat roofs, showing their Arabic origin.
Next to the village is the interesting Holy Martyrs Chapel.
History
Its name seems to come from Abula from Roman times. Madoz called it a white village whose name had been changed from Alba. Ptolomeo cites it as an important bastetanian centre.
As with the rest of the area, it was involved in the Moorish conflicts of the second half of the XVI century, suffering depopulation at the hands of the Moors and its posterior repopulation.
Until the XIX century a castle still dominated this enclave and ruins of towers and aqueducts remained, clear signs of its reason for being: to defend the roads and control the water.
The town of Abla did not achieve its separation from Abrucena until the beginning of the XIX century.
Eminent citizens
J.A. Tapia Garrido, researcher and historian.
Abla
Municipio
The weather today in Abla
Max

25

Min

17

Max

77

Min

62
°C
°F