Alcalá de los Gazules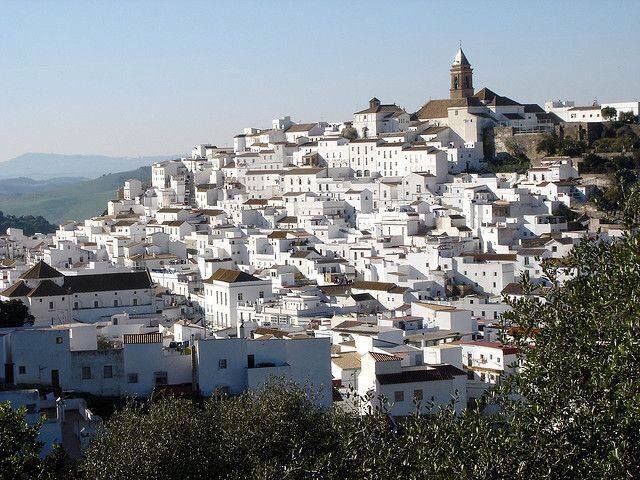 Read more
Read less
Located at the heart of the province, between an undulating area of hills and plains and the mountain ranges of the Alcornocales Natural Park, its offers strikingly varied scenery.
As one of the locations which make up the white village route, its external appearance forms an attractive contrast with its surroundings. There are interesting places in the town itself, such as the castle, Saint George's Church and Saint Domingo's Convent.
History
Near the present-day town there once stood an Iberian city called Lascuta, famous for the "Lascuta Bronze", discovered here in 1867, on which an edict granting freedom to slaves from the nearby city of Hasta was engraved.
The Romans called the town Regina while the Arabs knew it as Al-Qalá, meaning "castle" or "fortress". The king of Granada ceded the town to the Gazula people, of Berber origin, from whom its name is derived.
In Arab hands for over 500 years, it was conquered by Ferdinand III in 1248 before finally coming under the control of the Duke of Medinaceli.
It played a key role during the War of Independence, setting up the Mounted Militia in 1809 to combat the French soldiers. In 1810, the town's inhabitants were massacred by Napoleon's troops.
In 1876 the borough was granted village status.
Declared an area of Historical and Artistic Importance in 1984.

Eminent citizens
Jose Montes de Oca, 18th century. Sculptor.
Pedro Sainz de Andino (1786-1863). Author of the first Code of Commerce.
Alcalá de los Gazules
Municipio
The weather today in Alcalá de los Gazules
Max

10

Min

9

Max

50

Min

48
°C
°F