Camping El Peñón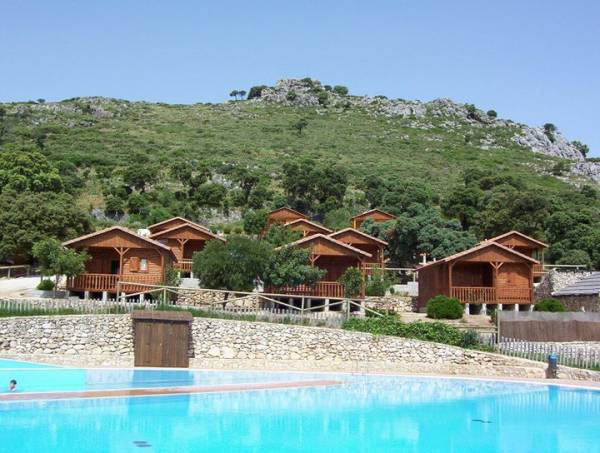 Read more
Read less
In the heart of the Southern mountain chain of Seville, in Algámitas and on the border of the provinces of Cadiz and Malaga, stands the El Peñón campsite.
Algámitas, whose name comes from the Arabic word algami - meaning rock - is a typical spot in the mountains south-west of Seville, away from the noise and bustle of the big cities, while also near to towns and cities with historical and artistic treasures (less than forty minutes by car) such as: Osuna, Écija, Morón de la Frontera, Olvera, Ronda and Antequera.
The campsite, which is part of the Complejo Turístico de Montaña El Peñón, stands on a 50-hectare estate, five hectares of which are taken up by the campsite premises. The facilities are built entirely in stone and wood, to fit in harmoniously with the natural surroundings.
El Peñón campsite is equipped with all the services and facilities necessary to make your stay as pleasant as possible: reception, shop, restaurant, swimming pool, cabins, hostels, camping area...
* Families: Availability for families. Children's play area. Swimming pool.
Services and infrastructure
Restaurant
Shopping area
Swimming Pool
Target audiences
For families, Lgbti, Couples, young people, I travel alone, Friends
Registry number
CM/SE/00025
Quality brands
Declaration of responsibility for anti-Covid measures