Algar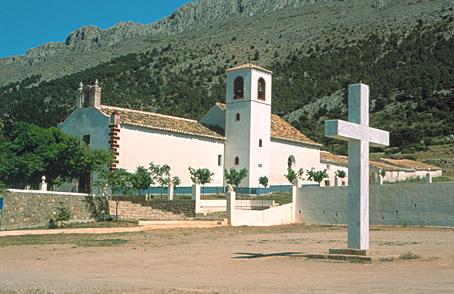 Read more
Read less
This small borough, through which the Majaceite River, which supplies the Guadalcacin II reservoir, flows, is located between the Las Cabras, Aznar and La Dehesilla mountain ranges and the countryside, though part of it also belongs to Los Alcornocales Natural Park, where El Tajo del Aguila gorge is a prominent feature.
The village, part of the White Village Route, is made up of steep streets which are clean and well looked-after sweeping across a hill of green fields.
History
It has also been called Santa María de Guadalupe de Algar. Its name is taken from the place where the original 18th-century settlement appeared, on the pasture lands of Algar, which comes from the Arabic Al-gar meaning "the cave".
It was founded in 1773 by Don Domingo Lopez de Carvajal, Marquis of Atalaya Bermeja, who, according to legend, promised to establish a village in the area after his life was miraculously saved in Mexico. Each of the 90 settlers was given 40 acres of land, 2 cows and a house. These settlers were originally from the villages of Bornos, Ubrique, Benaocaz and Villaluenga del Rosario.

Eminent citizens
Domingo López de Carvajal: although a native of Galicia (Santa Maria de Duancos-Castro de Rei-Lugo), lived most of his life in El Puerto de Santa María, his initiative the foundation of the town is due.
Another local character is Father Leonardo Castillo that although he devoted much time to set up vocational training, never put aside charity. Care for the sick and prisoners was their priority.
Algar
Municipio
The weather today in Algar
Max

28

Min

18

Max

82

Min

64
°C
°F