Alhabia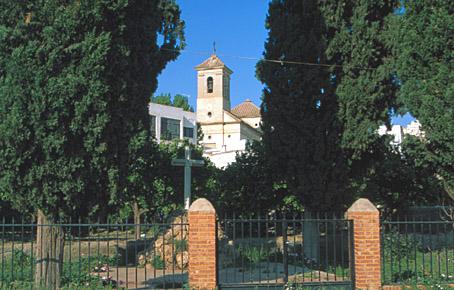 Read more
Read less
Small district which belongs to the region of Valle Medio del Andarax, in the area where the Nacimiento and the Andarax rivers meet.
Its lands are in the fertile valley, and are home to citrus orchards and vineyards. The surrounding area is predominantly arid, with little vegetation.
The village, the origin of which is in an Arabic farmhouse, is situated in the centre of this agricultural landscape and its most outstanding characteristic is the "Monument dedicated to the Wife of the Royal Pharmacist".
History
A place-name of Arabic origin which through history has received different designations such as Hayva, Aljaiba, Aljabia, Aljabiati. The current name dates from the year 1587.

Its origin, according to a Moslem geographer and chronicler of the XII century, is owed to the colonization of the territory in the IX century by Urs al-Yaman. Agriculture was the main economic activity of the Al-Andalus period.

With the Christian conquest, the area of Marchena was taken with the surrender of Baza and of Almeria in the year 1489.

In the XVI century, Alhabia was characterised by instability. The Moorish rebellion of 1568 and their consequent expulsion in 1570 brought serious economic and demographic consequences which were not put right until the XVIII century.

Alhabia became an independent municipality with the abolition of the estate of Maqueda y Arcos in 1835. The economic and demographic growth continued until the first decade of the XX century with the introduction of the cultivation of the Ohanes grape.

Eminent citizens
Waldo Jiménez Romera, writer.

Alhabia
Municipio
The weather today in Alhabia
Max

17

Min

11

Max

62

Min

51
°C
°F