Centro de Actividades en la Naturaleza La Breña II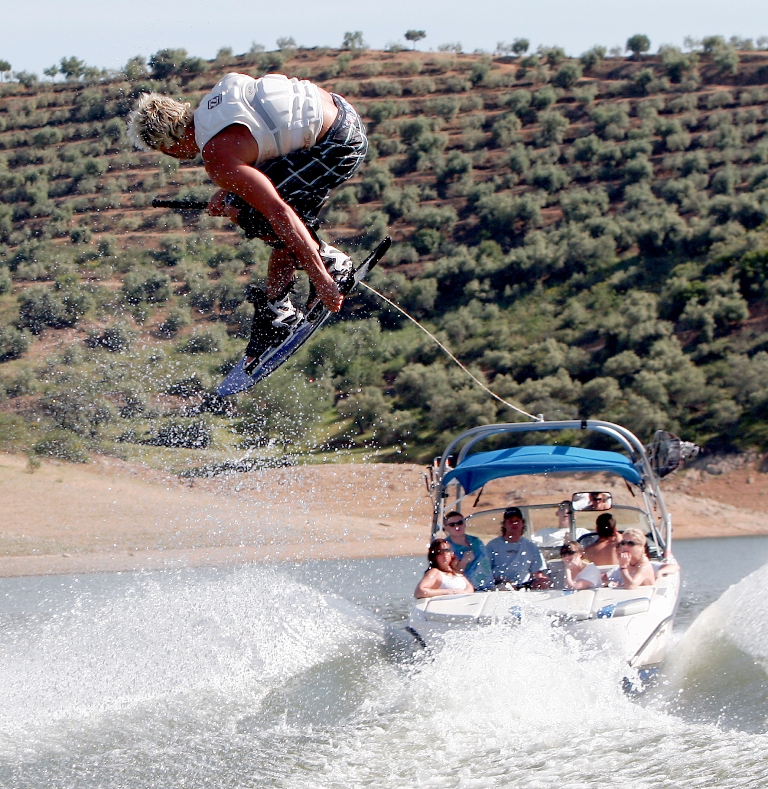 Read more
Read less
The La Breña II Countryside Activities Centre is housed in a unique building, alongside La Breña II reservoir. It has a small tourist office where you can get information on all the nature and leisure activities that you can enjoy around the reservoir and in Almodóvar del Río.
The building is also home to local companies offering leisure and nature-related services. It has a function room for up to 140 people, where you can hold all kinds of events such as seminars and conferences.
The companies and services associated with the La Breña II Countryside Activities Centre include:
Náutica y Ocio La Breña: bar and nautical tourism (pedalos, boat trips, etc.).; Active Andalucía: adventure sports (kayaking, zip lines, archery, gymkhanas, climbing wall, activities for schools, etc.); Xtreme Gene: international benchmark for water sports, such as water skiing or wakeboarding; Camping La Breña; Circuito de El Pinillo: for motor sports (motocross and endurance, among others); and Club Náutico de Almodóvar, a newly created sailing club.
Services and infrastructure
Accessible for handicapped
Bar
Boat rental
Eco-friendly
Electricity
Facilities for Disabled
Parking
Private lounges
Restaurant
Swimming Pool
Toilets
Tourist Office
WIFI
Yacht club
Target audiences
Lgbti, deal, For families, Couples, Seniors, young people, Professional, Friends, I travel alone
Type of activity
Multi-adventure activities, Others, Kayaking, Fishing, Biking, Sailing, Windsurfing, Hiking, Climbing, Orienteering, Water skiing
Quality brands
European Charter for Sustainable Tourism
Season
Spring, Summer, Winter, Autumn