Centro de Interpretación del Cerdo Ibérico. Museo del Jamón.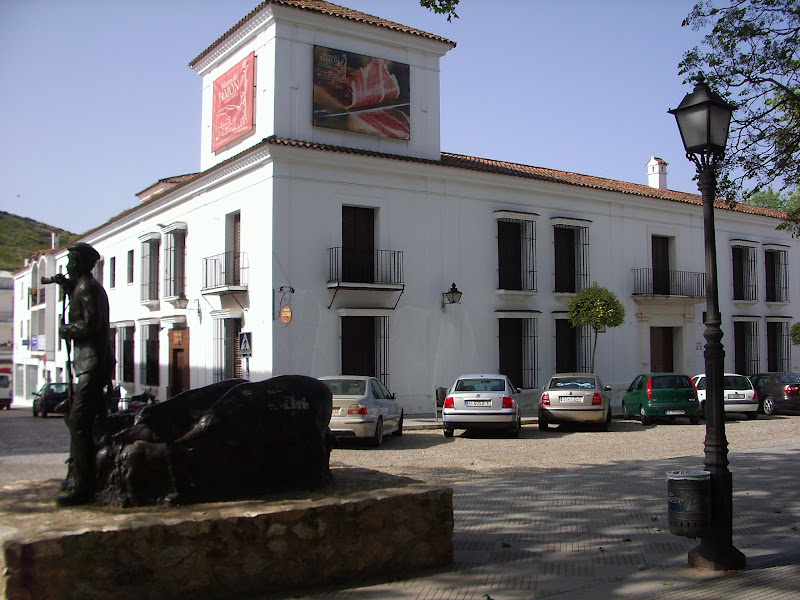 Read more
Read less
The Ham Museum in Aracena is conceived as an Information Centre on the Iberian Pig, and is designed to provide information and to promote awareness, in an instructive way, of this ancestral mountain culture which has been passed down from father to son.
Through its seven rooms, the visitor will gradually discover facts about the star of the show: the pig. Visitors will learn about the breeding process, the pig's life in the open mountain pastures, its diet, traditional and industrial methods of slaughter, the curing and production process, as well as the aging process in the cellars. All this in an enjoyable and didactic way through audiovisual means: panels and projections which, along with the explanations provided by the guide, will support and clarify any enquiries.
Services and infrastructure
Facilities for Disabled
Parking
Shopping area
Target audiences
For families, Professional, Friends, I travel alone, deal, young people, Seniors, Couples
Segments
Nature, Gastronomy, Culture
Specialties
- (-), Other type of museum (Museum), Reception and Interpretation Center (Other Visits)
Quality brands
European Charter for Sustainable Tourism