Atarfe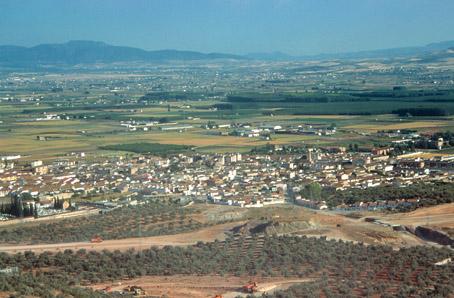 Read more
Read less
Atarfe is located in the fertile flat lands of the Vega de Granada, a wide area covered with the greenery of the poplar trees and the well looked after irrigated plains that the river Genil waters in its gentle flow towards the west. To this privileged location that can be appreciated from the breathtaking natural balcony in Sierra Elvira mountain range, one can add its proximity to the city of the Alhambra.
History
Its name derives from the Arab word 'ar-tarf', meaning 'the border'.

The remains found in the surrounding area and in the village itself dates back to the old llí­beris. The medicinal properties of the Sierra Elvira Baths are well known. Its sulphur waters emanate from the underground thermal springs at 30 degrees celsius.

The history of this village has been closely linked to the history of nearby Granada. Presently, the village utilizes the industrial, commercial and service sectors of the capital, Granada.

In 1972, Caparacena joined this village.

Important Characters
Cecilio Jiménez Rueda, mathematician.

Atarfe
Municipio
The weather today in Atarfe
Max

14

Min

8

Max

57

Min

46
°C
°F