Ayamonte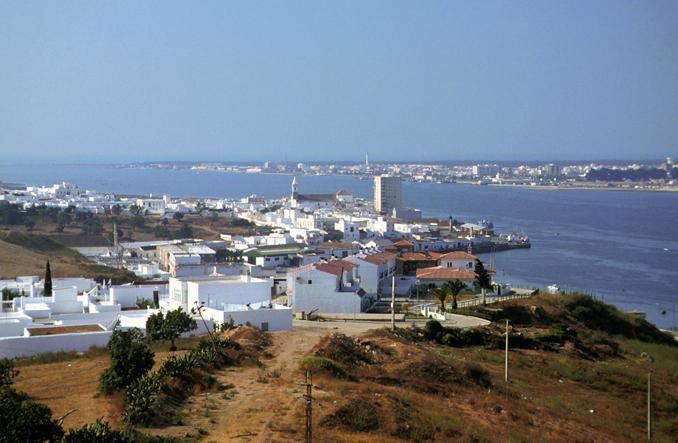 Read more
Read less
The last village in the province, it is situated on the banks of the Guadiana, on the frontier with Portugal, on uneven stony ground, full of slopes and hills. Part of its municipal area is included in the Marismas de Isla Cristina Natural Beauty Spot.
Of both fishing and stately tradition, it preserves traces of its different eras such as the ruins of the Roman castle (today a State Hotel) from which you can see the old, rural, mediaeval village and the new seaboard commercial village. It is in a privileged position with an inland port sheltered from the winds and a varied network of communications.
Among the buildings of interest are the church of Nuestra Señora de las Angustias, the Parish Church of El Salvador, Saint Francis' church and the houses of the Spanish emigrants who returned from Latin America.
History
The origin of its name is from the Greek term Anapote which means "on the river". This zone has been populated since the Bronze Age.

During Roman times it was the old Ostium Fluminis Anae. There are only the remains of a fort from this period.

The Christian conquest was carried out in the XIII century by Sancho II of Portugal who gave it to the Order of James.

With the Treaty of Badajoz, it passed over to the crown of Castile and Alfonso XI gave it to the County of Niebla in the year 1335.

It went successively from Castilian dominance to Portuguese until it ended up depending on the County of Niebla. Some years later the Marquisate of Ayamonte was formed.

In 1664 it received the title of "Villa" by a Royal Privilege of Felipe IV.

It played an important part in the war of Independence.

In the year 1992 the bridge between Spain and Portugal was finished so now it is not necessary to go through Ayamonte. Up until then it was the only route to catch the car ferry. In spite of the bridge, the ferry continues to make regular crossings.

Eminent citizens
Antonio Gomez Fen, painter.
Rogelio Buendia Abreu, poet, writer and journalist.
Joaquin and Rafael Gonzalez Saenz, painters.
Rafael Oliva, painter.

Ayamonte
Municipio
The weather today in Ayamonte
Max

18

Min

11

Max

64

Min

51
°C
°F
en
Read more
There are no results to show
What territory do you want to visit?