Parque Arqueológico de Torreparedones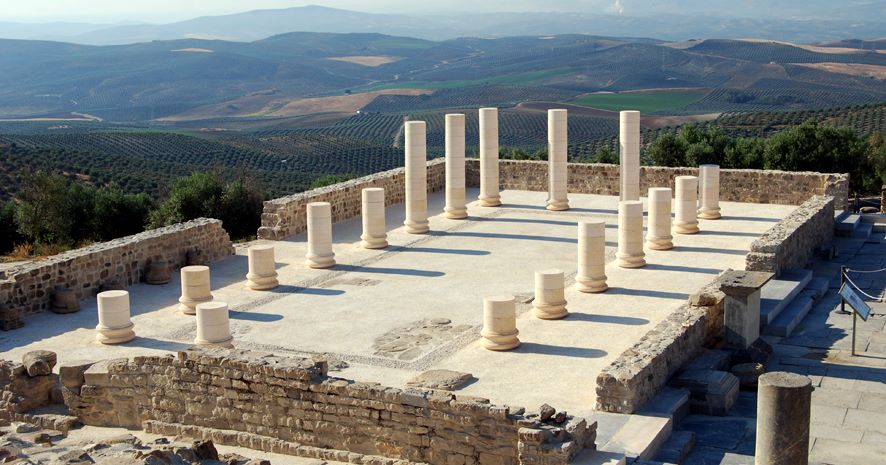 Read more
Read less
Located in Baena, the Torreparedones Archaeological Park, also known by other names (Torre de las Vírgenes and Castro el Viejo), is one of the most important places in the province of Cordoba from an archaeological viewpoint. Since the Modern Age it has been known for the casual appearance of notable remains that reflect the category it once had in antiquity.
It is located in the heart the Cordoba countryside and is part of the municipal districts of Baena and Castro del Río. It also has a visitor reception centre and a large car park.
The site was inhabited from the end of the Neolithic era until the beginning of the 16th century, reaching its maximum splendour in Iberian and Roman times, when it obtained the status of colony or municipal district. The most significant finds date from these times.
The most significant elements which the site provides these days are Roman buildings like the East door with a road in perfect condition, the forum and adjacent buildings, spas and the market, the medieval castle, a 16th century chapel, the necropolis with underground tombs and the Iberian-Roman sanctuary located to the South, outside the walls, where hundreds of votive offerings have been sculpted in stone, and where the faithful deposited their offerings for several centuries dedicated to the god which was worshipped there: Dea Caelestis.
The chance discovery of the so-called "Mausoleum of the Pompeyos", in 1833, a monumental tomb containing the incinerated remains of 12 people from the same family, with their names etched in stone urns, was a landmark in the history of the site because it drew the attention of numerous national and foreign researchers.
Access is via the A-3125 main road, which links the towns of Baena to Cañete de las Torres; at KP 18,800 there is a turn-off to the right that leads straight to the place. GPS coordinates for the Visitor Reception Centre of the Archaeological Park: 37.755026, -4.373016.
Adults: €2. Children and pensioners: 1€. This reduced price is also applicable to those with a student card, those with a disability exceeding 3%, previously identified large families, those with a youth card and groups of over 10 people, by prior arrangement. Free admission for school groups.
Wednesday to Monday, public holidays and the days before public holidays, 10am to 2pm. Access closes at 1pm.
Services and infrastructure
Historic building
Parking
Target audiences
young people, Lgbti, Couples, Seniors, I travel alone, For families, Friends
Specialties
Archaeological Site