Barbate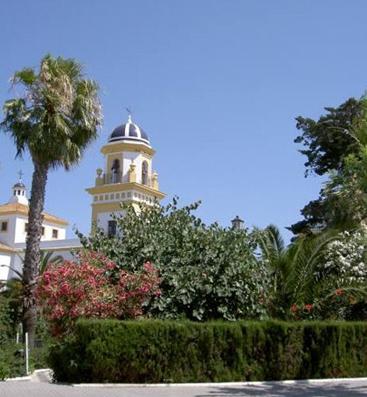 Read more
Read less
Barbate lies in the south of the province, stretching along the Atlantic coast. It features coastal mountains, such as the Retin range; the coast itself, low-lying and sandy; the open countryside of the interior; and Las Breñas and Barbate Marshes Natural Park, whose highlights are Barbate Cliffs, the pine groves at the cliffs" edge, the marine systems and the marshes of the River Barbate. In addition to these natural charms, it also boasts magnificent beaches, such as those at Los Caños de Meca and Zahara de los Atunes, a small district within the village boundaries.
The town centre is of typical design and is quiet and pleasant, with buildings of interest such as La Almadraba Castle or the ruins of the Visigoth church of Saint Ambrose.
Since ancient times, the coast of Barbate has been the main area for tuna fishing, which is still an important activity here today.
History
Fishing has been an important activity since ancient times. The Phoenicians and the Romans fished for tuna here using specially-crafted nets and built a number of factories along the coast of Cadiz, notably at the Roman port of Baesipo, at the mouth of the River Barbate, where the present-day village is thought to have been founded.
Some historians believe that the banks of the River Barbate were the scene of the famous battle in which Rodrigo, king of the Goths, lost his life and his kingdom (711), as the Arab invasion began; other refer to this event as the Battle of La Janda, today a dried-up lagoon, which was once crossed by the River Barbate -Arab historians simply call it the "battle of the lake'-; while certain authors affirm that this decisive episode in our history took place near Jerez de la Frontera, also referring to it as the Battle of Guadalete.
The area spent more than five centuries under Moslem control. After finally being conquered by Alfonso X's Christian troops, it suffered constant attacks from Berber pirates until well into the 18th century, the population growing so slowly that Barbate was reduced to a tiny hamlet dependent on Vejer de la Frontera.
In 1805, the Battle of Trafalgar, in which the English navy led by Admiral Nelson inflicted an ominous defeat on the combined fleets of Spain and France, took place opposite Los Caños de Meca.
A dependent municipality of Vejer de la Frontera until 1947, when it became a separate village under the name of Barbate de Franco, which was shortened to Barbate after the death of the dictator in 1975.

Today it is of great interest to the tourist thanks to its famous beaches, especially those at Zahara, Los Atunes (in whose castle Miguel de Cervantes once worked) and Los Caños de Meca, where fresh water cascades towards the sea.