Bayárcal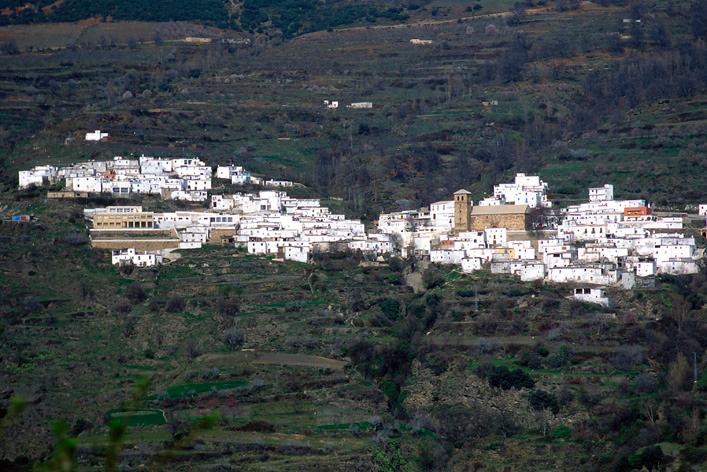 Read more
Read less
Village belonging to the Alpujarra area, located west of the province, in the impressive gorge of La Ragua, natural boundary with the province of Granada and natural step toward Marquesado de Zenete through the mountains.
It is included in the Natural Park of Sierra Nevada, a natural paradise of the community for its rich landscape, flora, fauna and anthropology.
This village, like all the other villages in the Alpujarra, offers the unmistakable image of its houses built in terraces, graded on the mountain side, with its chimneys and flat roofs of Moorish origin. The Mudejar church tower sticks up above the group of houses.
History
It is the highest village in Almerí­a at 1258 metres. Although its origins are not clear, it is known that it was an important Moslem settlement. After the uprising and the expulsion of the Moors in 1570, this village as a result was left practically empty. Subsequently it was repopulated by people principally from Jaen, although tradition speaks of a contingent from Navarre who brought the image of San Francisco Javier, Patron Saint of the village.
Its church is from the first half of the XVI century; its tower is decorated with beautiful Moorish tiles. It served as a fort during the Moorish uprising of 1568. The Christians took refuge in it from the Moorish attack.
Although in the past it was very famous for its silk production, currently fruit trees are grown, in spite of the altitude, especially apple and chestnut trees. The mountain side forms a landscape full of little graded terraces to make little pieces of land from the slopes that can be cultivated..

Bayárcal
Municipio
The weather today in Bayárcal
Max

18

Min

11

Max

64

Min

51
°C
°F