Baza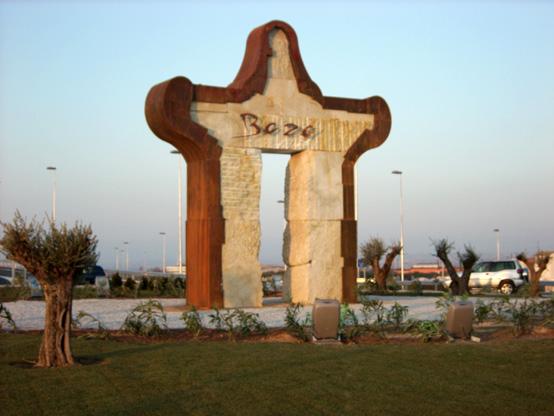 Read more
Read less
The ancient town of Baza dominates the trough of the valley that takes its name, and is located in the face of Sierra de Baza, a Natural Park of 52,337 hectares. It has been described as a real "climatic island" due to the humidity and dense vegetation. Its heights reach over 2,000 m, which contrasts the surrounding area.
This monumental town shows visitors all the different cultures that were once in those lands through its historical artistic heritage portrayed in stone.
History
Many archaeological remains from Prehistoric times have been found in this area.
The "Bastetanos", an Iberian tribe, settled here in the 4th century BC and founded the town of Basti (the origin of Baza), one of the most ancient towns in the Peninsula, where the name of a larger region comes from: La Bastetania. The Lady of Baza and the Warrior's Bust, which were discovered in the area, date from this period.
The Carthaginian general Amilcar, according to the account by Titus Livius, died while he was escaping towards Basti after being defeated by the Spanish leader Orison in the year 230 BC.
It was an important town in the Roman Hispania. It had an important role in the commerce and exchange of goods on the Levante coast and inland.
It was also an important town in the Moorish-Andalusian period, which began here in the year 713. In the middle of the 13th century, the Moorish leader Ibn al-Alhamar, lord of Arjona, seized the towns of Jaén, Baza (1234) and Guadix, and proclaimed himself king. Five years later the Nasrid kingdom of Granada was formed.
The Christians seized the town in 1325 and Abu Valid re-conquered it a few years later. The chronicles tell us that the Moors tested artillery when laying siege to the square, maybe for the first time in Europe.
After a six-month siege and several attempts to help by El Zagal, Baza surrendered to the Catholic Monarchs in December 1489. The defender, Cid Hiaya, was baptised in the Catholic Monarchs' royal tent, and was named Pedro de Granada. He fought with the Christians in subsequent military operations.
When the region was Christianised, the Moors were expelled and that was the end of the coexistence of the three cultures – Moorish, Christian and Jewish – which had lasted in the Al-Andalus period for eight centuries.

Important characters
Manuel de Castro Tiedra, poet and novelist.

Baza
Municipio
The weather today in Baza
Max

30

Min

11

Max

86

Min

51
°C
°F