Bédar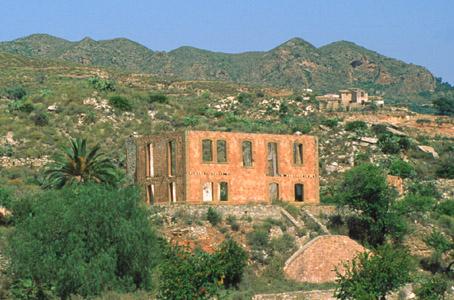 Read more
Read less
A municipality situated in the east of the province, in the foothills of the Sierra de los Filabres Mountains, belonging to the Los Filabres district, with its river plain and Moorish farmhouses in the surrounding area.
It offers an image of purity which fits in with the simplicity and kindness of its people and with the village, the buildings of which are inherited from Arabic times.
History
Although we do not know when it was founded, the history of the village of Bédar goes back to the Al-Andalus period, when it was part of Vera.
Serena is the oldest and most important village in the municipality. During the Al-Andalus period is was independent from Bédar, but after the Moors were expelled in 1570 it was left inhabited. In 1575 it was annexed to the municipality of Bédar. There is a mosque here which was used for many years as an olive-oil mill.
Before the Moorish uprising, Bédar was a small farmstead where 216 Moors lived. It was repopulated with 27 inhabitants from neighbouring villages, such as Vera and Mojácar, years after the expulsion. It was under the Vera jurisdiction until it became a village in 1765.
In the 19th century, there was an economic revival in Béjar, and its appearance changed because of the mining. It was the third most important mining area after Filabres and Alhamilla. It had iron, lead, zinc and copper sites, lead being the most important. It was in the Pinar, which today has become a residential estate with many refurbished buildings from the old mining village.
To transport the mineral in 1888 the first overhead cable of the province was built, which went from the Pinar to Garrucha beach, where in 1860 a blast furnace had been installed. In 1896 a railway line was also built to Garrucha, where a landing pier for the mineral had been installed. After the First World War, the mining activity gradually died down up until the thirties when it practically ended.
From the fifties onwards its principal activity has been agriculture.

Bédar
Municipio
The weather today in Bédar
Max

12

Min

9

Max

53

Min

48
°C
°F