Castillo de Belmez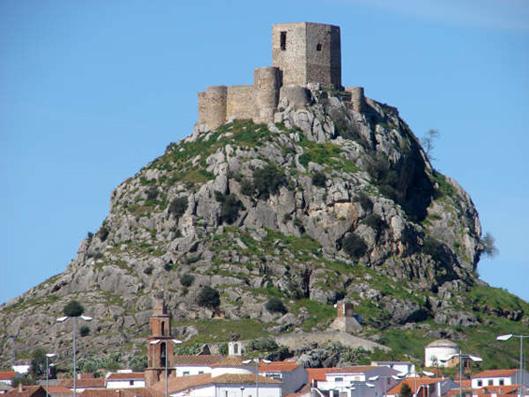 Read more
Read less
Castillo de Belmez is a castle rises majestically on the top of a high limy rock, with the town at its feet. This castle seems to have been around at least since 1245, although the main tower and the wall were built later on, in the 15th century. It belonged to the Order of Calatrava after belonging to the Cordoba Council.
In the 15th century it became an important area of control during the Reconquest.
From 1810 to 1812, during the Peninsular War, the French troops took over the castle for a long time. It was so important for them that they even rebuilt part of the site. The French domination affected the people of Belmez so much that they decided to get rid of that bastion, which was so attractive to their enemies, so they tried to destroy it.
To get to the fortress visitors must walk up winding stairs starting on Calle Rafael Canalejo Canteroy, through an arched doorway, situated on one of the turrets.
The floor plan is elongated and adapts to the terrain on which it is built – an enormous rock which is impossible to get to from the northwestern side because there is a steep cliff. Six semi-cylindrical towers are built along a wall which is thicker in some parts. In the bailey inside there is a well, known in the town as the "horse's hoofprint", which is always is full of water thanks to the features of the terrain.
The keep is pentagonal and 11 metres high. It has two floors with brick vaults above them. It used to have parapets and battlements – clear defence elements which have disappeared over time.
Services and infrastructure
Target audiences
Friends, Professional, young people, Seniors, I travel alone, Couples, Lgbti, For families, deal