Benahavís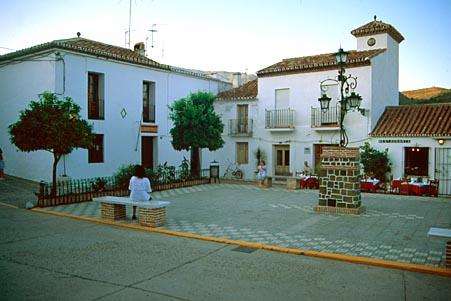 Read more
Read less
Sitauted on the southern face of the Serrania de Ronda mountain range, Benahavis is the most mountainous village on the western Costa del Sol. Its terrain is traversed by the Rivers Guadalmina, Guadaiza and Guadalmanza. Places of great natural interest are to be found within its boundaries, such as El Cerro del Duque, Daidin, Las Maquinas, El Charco de las Mozas and La Leche reservoir.
Further south there are luxury housing estates, golf courses and other tourist facilities, the result of the area's significant development.
The village still retains a few features of its origins as a white Arabic village, forming a sharp contrast with the colour of the surrounding mountains. Monuments of interest are Montemayor Castle and a former 16th-century palace.
History
Its name appears to be derived from the Berber tribe of Banu Habis, who settled in the area.

Montemayor Castle, built near the village during the Moslem occupation, was an important military enclave due to its unquestionable strategic value, as from the spot on which the fortress once stood, now home only to ruins, over one hundred kilometres of coastline are visible and the relief of North Africa can be seen.

In the 11th century, the fortress and the territory it controlled were caught up in the struggle between the governing Malaga dynasty, the Edrisitas and the Hammudies, lords of Algeciras.

In 1273, the king of Granada, Mohamed, seeing his throne to be in jeopardy, requested help from the Benimerines, who, as they advanced across the peninsula, occupied Marbella, Montemayor Castle and Malaga.

The village was conquered by the Catholic Monarchs in 1485, after the fall of Marbella, which, along with Benahavis, was ceded to Don Juan de Silva, Count of Cifuentes, in 1492, in return for his support in the capture of Granada.

In 1572, King Philip II awarded Benahavis its own municipal charter, thus granting the village independence from Marbella.

Benahavís
Municipio