Centro del Vino Condado de Huelva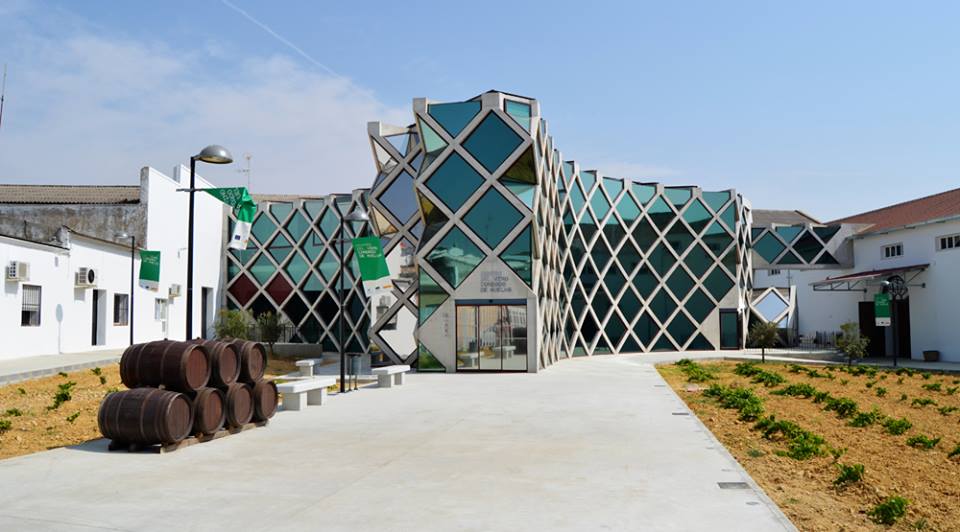 Read more
Read less
The Condado de Huelva Wine Centre is an area devoted in body and soul to the wine of this land. It is divided into different rooms that create a virtual tour around the area of the Condado within an interactive space and makes use of the senses, with sound and dynamic projections.
The unique building that houses the Wine Centre, designed by the architect Fátima Pablo Romeroo, is built over a rhomboid mesh, designed around curves like a convex sculpture amongst different warehouses with different uses, that aims to immerse the visitor in vineyards, on the inside.
Located in one of the region's most representative wine-making villages Bollullos Par del Condado , it is a unique building that all of the wine tourism in the province of Huelva revolves around. It is a space that interprets the wine of the Condado within its environment. But it is not only a museum, it also promotes knowledge about the environment of Doñana, of the entire province of Huelva, through the cultural and geographical aspects of the world of wine.
But the trip does not end with the visit to the Condado de Huelva Wine Centre, but it starts there and, throughout the tour, the visitor will be invited to discover the wide range of options for tourists in the area, with compulsory stops at the different wineries that make up the Wines of the Condado Designation of Origin.
The Wine Centre also has a projection room, where you can enjoy a magnificent documentary, and a tasting area where you can sample some delicious wines.
The audiovisual projections at the Wine Centre are in Spanish and English. The duration of the audiovisual show is approximately 8 minutes.
Monday from 9 am. to 3 pm. From Tuesday to Friday from 9 am. to 3 pm and from 4 to 7 pm. Saturday from 10 am. to 2 pm. and from 4 to 7 pm. Sunday and holidays closed.
Services and infrastructure
Accessible for handicapped
Parking
Specialties
Reception and Interpretation Center