Villa Turística de Bubión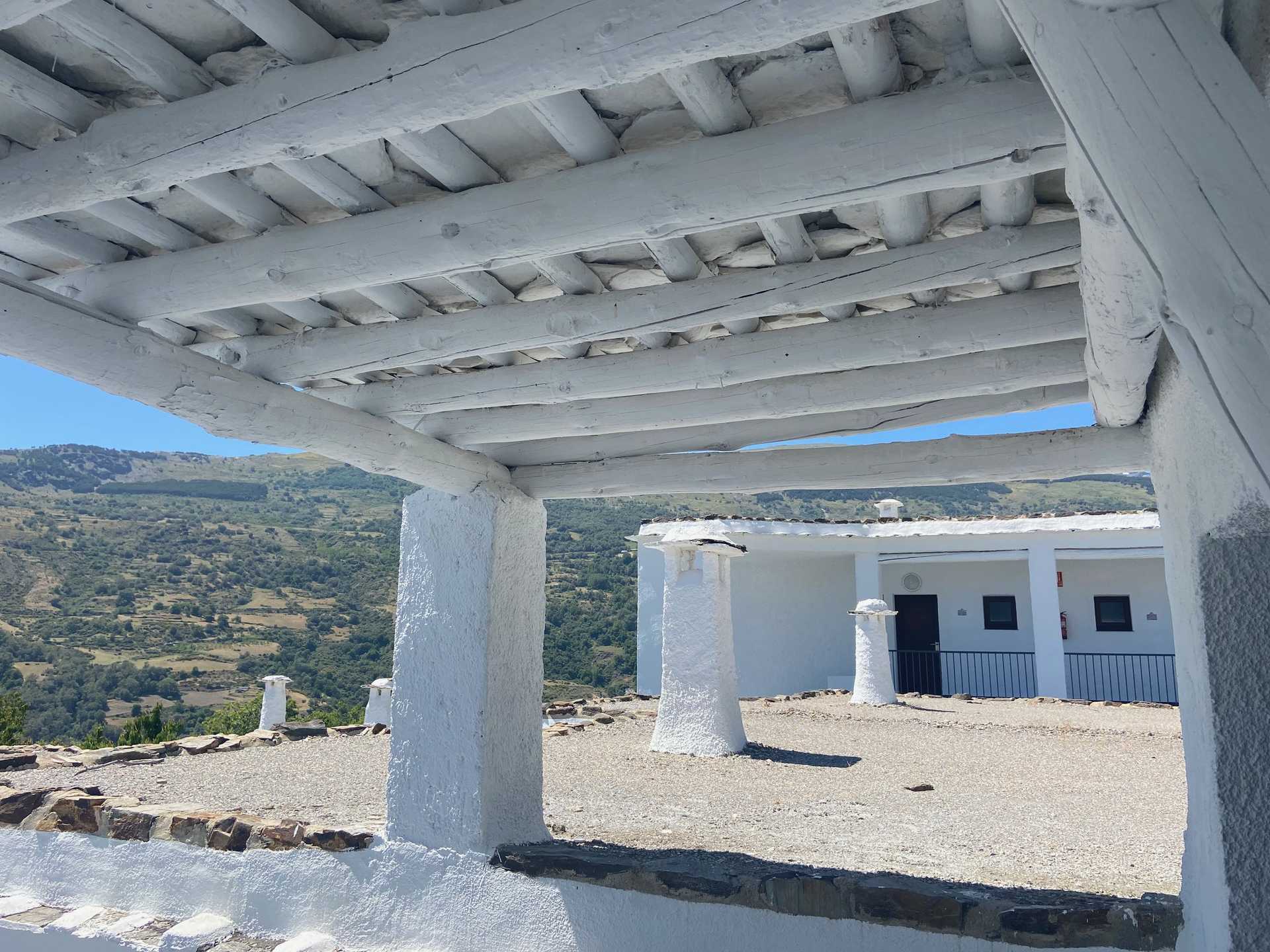 Read more
Read less
The Villa de Bubión are located at the Poqueira gorge, in the heart of the Alpujarra, region in Granada, in a setting of singular beauty and just a short distance from the village of Bubión.

The complex offers magnificent views over the surroundings, and even as far as the Mediterranean Sea.
The Villa de Bubión are arranged on terraces on the slopes of the mountain, and blend in perfectly with their setting. The Villa de Bubión encapsulate the spirit of the Alpujarra as they harmonise with the natural environment and the local landscape and are built using the same shapes, materials and colours used in the traditional local constructions, without foregoing any of the comforts you would expect from first-rate accommodation.
The complex is laid out to resemble a small village so that visitors can experience the atmosphere of a genuine village in the Alpujarras while enjoying all the amenities of a luxury hotel.

It has one main building which contains the reception area, café, restaurant, kitchens, laundry, rooms, function rooms and recreation area, and 39 villas, plus adjoining areas and a car park.
Services and infrastructure
Accessible for handicapped
Bar
Child area
Cleanning Service
Conference rooms
Facilities for Disabled
Parking
Rent a car
Restaurant
Room service
Swimming Pool
Unique building
WIFI
air conditioning
Target audiences
Lgbti, Friends, I travel alone, Seniors, For families, Couples
Segments
Leisure and fun, Culture, Gastronomy, Nature
Registry number
H/GR/00874
Specialties
Gastronómico, Familiar, Naturaleza, Deportivo, Montaña
Quality brands
Declaracion responsable medidas anti Covid