Canjáyar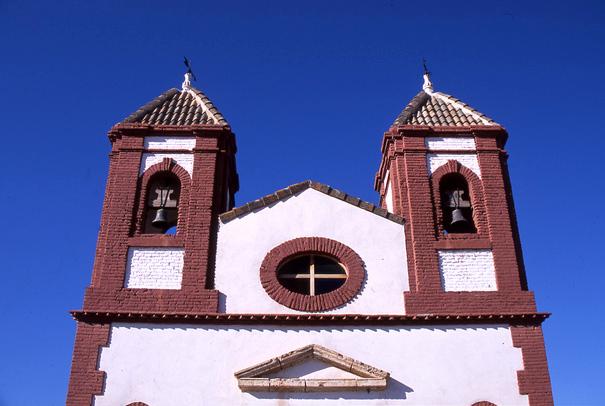 Read more
Read less
Village situated in the middle valley of Andarax, at the foot of Sierra Nevada and opposite the Sierra de Gador, in a transitional landscape between the lower part of the mountain range and the surroundings of the village, full of vine, vegetable and olive fields. From here you can see the desert of bad land, characteristic of the centre of the province.
It is included in the Sierra Nevada Natural Park, one of the natural paradises of the area due to its scenic, botanical and anthropological wealth, as well as for its fauna.
The village still preserves traces of its Moorish origins, such as the design of its streets and the houses graded down the mountain side. The Parish Church is a focal point.
History
A crossroads and natural border of the region. Its origins are somewhat unknown. Remains from the Copper Age have been studied. An ingot of lead from Roman times was also found, which gives an idea of the working of mines a long time ago.
The first news of Canjayar dates from the Al-Andalus period. The geographer Al-Udri tells us of the yuz of Qansayar, political-administrative district of the Alpujarra. Its hisn or castle must have been where the hermitage of San Blas stands today. In the XIV century and under the rule of the nazari dynasty it formed part of the area of Lúchar. Its system of ditches for irrigation is appointed by Madoz, during the mid-nineteenth century, for its originality.
Before the Moorish uprising (1568-1570), Canjayar had 690 Moorish inhabitants and 20 old Christians. After the expulsion, it was repopulated in 1574 with 72 people.
In 1788 a national lead factory was created in Alcora. In the XIX century cultivation of the Ohanes grape was begun which would bring with it important development.
The continuous crises of the beginning of the XX century, provoked the definitive close in 1924 of the American market for the Ohanes grape. This fact brought about a crisis which would last until the present day. The agriculture became more diversified and the vine was substituted by other varieties.

Canjáyar
Municipio
The weather today in Canjáyar
Max

22

Min

20

Max

71

Min

68
°C
°F