Cardeña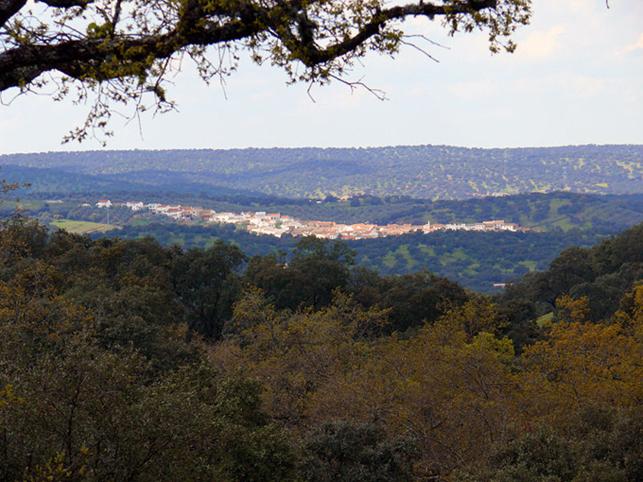 Read more
Read less
Cardeña is situated in the north east of the province, in the Sierra Morena, and began life as an inn on the road from Córdoba to Toledo. Most of its municipal area occupied by olive groves, and it makes up a large part of Cardeña and Montoro Sierras Natural Park. The village's vegetation comprises holm oaks, wild olives, umbrella and maritime pines and a wood of Pyrenees oak, rare in Andalusia. Its scenic landscape is home to hunting and cattle farming, and it is an ideal location in which to spend a holiday in contact with nature.
La Aldea del Cerezo, a former agricultural hamlet made up of small stone cottages which have been rehabilitated for tourist purposes, also stands within Cardeña's boundaries. Just outside the village are the hamlets of Azuel and Venta del Charco.
The village stretches across an undulating landscape, blending in perfectly with its surroundings. Its popular architecture reflects the origins and the way of life of its people.
History
Human activity can be traced back to the Neolithic period, in the Age of Metals (III millennium BC), of which remains of megalithic tombs (Torrubia) are preserved.

From the Iberian and Roman times are the remains of mines, landmarks of interest to walkers, as we found in Venta del Charco, Cerro del Aguila, Mañuelas and Azuel, where it also has appeared a treasure of Roman coins and Iberian silver vessels.

In the Middle Ages, the whole region of Pedroches belonged to the province or Cora Fash-Al-Ballut, or Campo de Encinas. Arab remains have appeared in a place called Castillo de Azuel.
In 1397, during the early Middle Ages, Henry III granted the City of Cordoba the right to twelve free inns on the roads leading to Ciudad via Adamuz and to El Villar; the inns which duly appeared at La Chaparrera, San Antonio, El Puerto, La Fresnedilla, El Charco, El Cerezo, Azuel and Cardeña may well have been the origin of the present-day areas of the same name.
In the 16th century, these inns were incorporated into the municipal area of Montoro, a situation which prevailed until 1930, when an independence movement in Cardeña led to its separation from Montoro. Cardeña is therefore Cordoba's newest village, and its square, called Local Independence Square, is a continuous reminder of its recent history. Venta del Charco and Azuel also achieved their independence from Montoro.
The village now belongs to the Los Pedroches region, and its economy is based on cattle farming, forestry and hunting in the mountains and, looking to the future, on the development of rural tourism and the continued success of the Cardeña and Montoro Sierras Natural Park, its main exponent.

Cardeña
Municipio
The weather today in Cardeña
Max

12

Min

7

Max

53

Min

44
°C
°F