Chipiona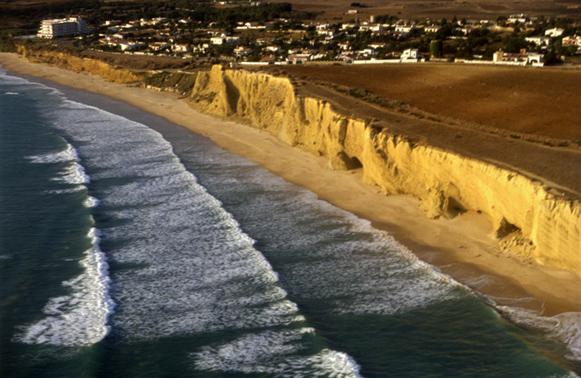 Read more
Read less
Located near the mouth of the River Guadalquivir, among mud flats and dunes. It therefore boasts excellent beaches, and tourism and fishing are its main economic activities.
The village dates back to the construction of an old Roman tower which, in 1867, became the famous lighthouse (the highest in Spain, third in Europe and fifth of the World) that stands at the end of La Regla beach.
In addition to its beaches, Chipiona boasts other places of interest, such as Regla Monastery and Nuestra Señora de la O Church.
As a natural tourism resources, it can be found:
Los Corrales: Walls with a semicircular shape, built with stones, clusters of oysters and shellfish, nearly one and a half meters tall, and located a few meters from the sea. It is a curious fishing technique still used in Chipiona.
El Camaleón: Native species, now endangered, which can only be found in this town and surrounding areas, hence the importance for the conservation.
History
Avieno called it Geron Fortress (Fortaleza de Gerón), in reference to Gerion, the victorious leader of the Turdulans (ancient inhabitants of Andalusia). The town dates back to 140 B.C., when the Romans built a lighthouse called Coepionis Turris so that the ships sailing towards the River Guadalquivir would not run aground on the coast, the settlement that would later become Chipiona springing up around this landmark.
After Moslem occupation, it was conquered by Ferdinand III and later became part of the estate of Alonso Perez de Guzman, coming under the control of the House of Arcos in the 14th century.
The Lisbon earthquake of 1755 caused great damage to the town.
In the 19th century, following the example of the Duke and Duchess of Montpensier, the Andalusian aristocracy began to spend their summers here. Today it is an excellent tourist resort with long beaches of fine sand.
Chipiona
Town
Province of Cádiz
The weather today in Chipiona
Max

19

Min

13

Max

66

Min

55
°C
°F