Palacio de la Merced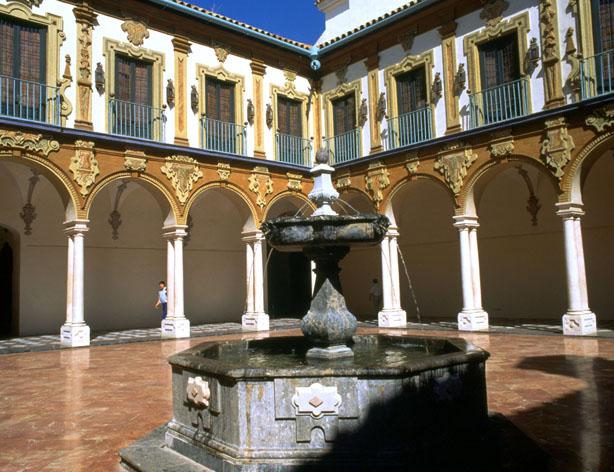 Read more
Read less
In old times it was the monastery of Mercedarian monks, and nowadays it houses the Diputación of Cordoba.
It was built in XVIII century. The central cloister, with its porch, and the baroque fountain, are very interesting, and so is the imperal ladder of coloured marbles covered with a many coloured dome that has a high artistic value.
Inside its courtyards and rooms la Merced Palace houses interesting national and international exhibitions.
Monday to Friday from 7 am. to 3 pm.
Services and infrastructure
Target audiences
Couples, Professional, young people, Friends, For families, deal, I travel alone, Seniors, Lgbti