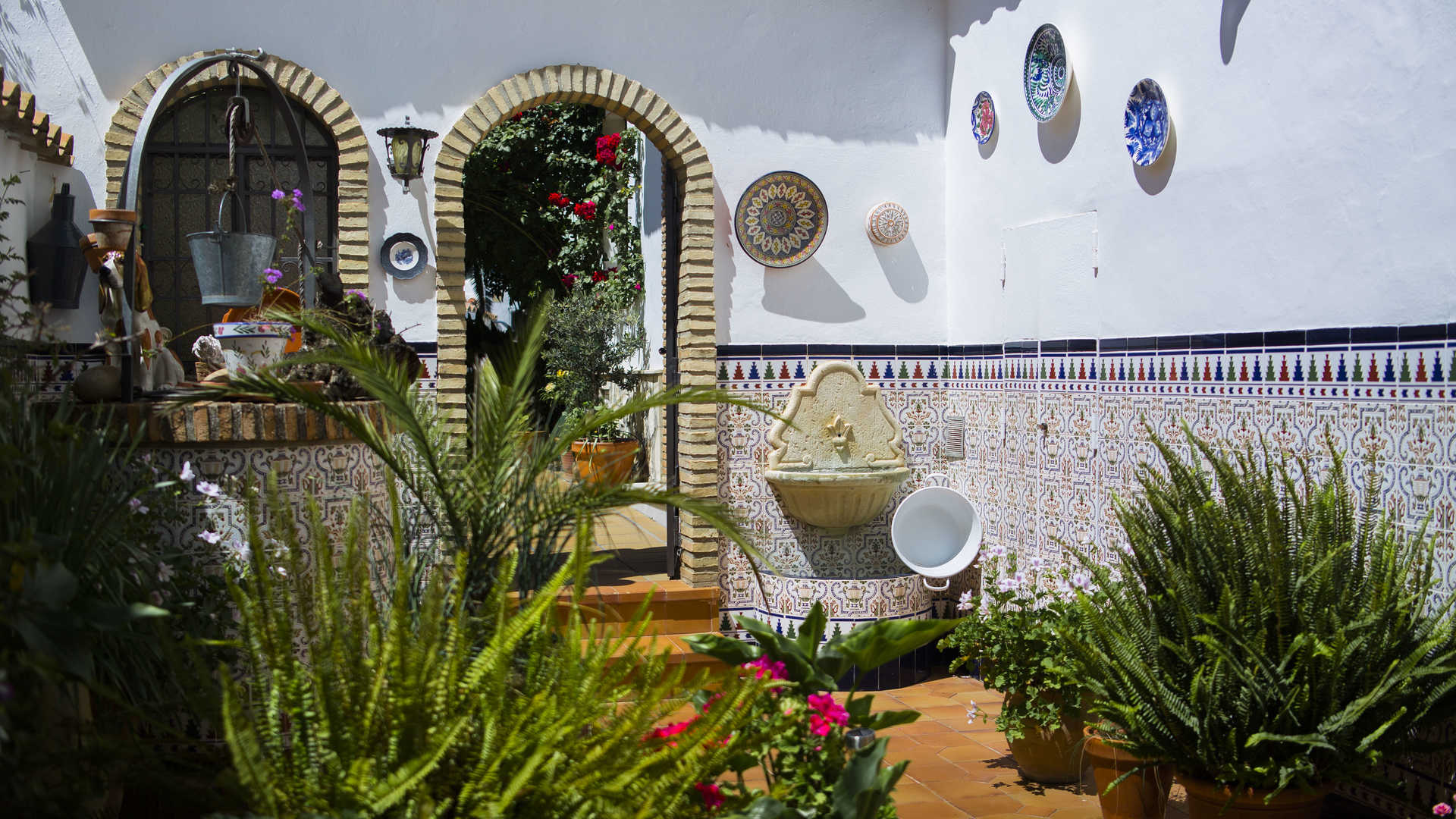 Córdoba Courtyards
Enjoy the Córdoba Courtyards Festival in May. This tradition is unique in the world and offers a faithful reflection of the traditional way of life in Cordoba, in houses whose courtyards and balconies are decorated with a profusion of plants, and in which flowers play a key role.
Some 40 courtyards are on display to visitors (there is a list available at the tourist offices, in hotels, and in the courtyards themselves), where they can discover all the magic of these spaces, as well as their outstanding setting.
This event offers a unique experience: browsing in the courtyards during the day, and then, at nightfall, amid the scents of jasmine and orange blossom, enjoying conversation with friends against the backdrop of flamenco music.
The neighbourhoods of Axerquía, San Agustín, Santa Marina and San Basilio are home to the most famous courtyards, which are revisited year after year by the local inhabitants... as such a spectacular display can't be achieved overnight.
In the liveliest areas, particularly in San Basilio -the Alcázar Viejo neighbourhood- permission is given to set up bars and play music. The Association of Friends of the Courtyards carries out work to recover the old traditional houses, which are then restored and landscaped before opening their doors to the public during the celebration of the Courtyards Festival.
Enjoy your visit...
Grilles and Balconies competition
The Grilles and Balconies Competition takes place during the Cordoba Courtyards Festival.The most beautifully decorated grilles and balconies, using bright flowers, get a prize. The most popular flowers are geraniums and carnations.
The festival aims to promote the ancient tradition in Cordoba of decorating balconies with flowers. In order to take part in the competition, the balconies must be situated in the historic centre.
Although the competition takes place in May, we can enjoy this tradition all year round just by walking round the streets of this beautiful city, which is a World Heritage Site.