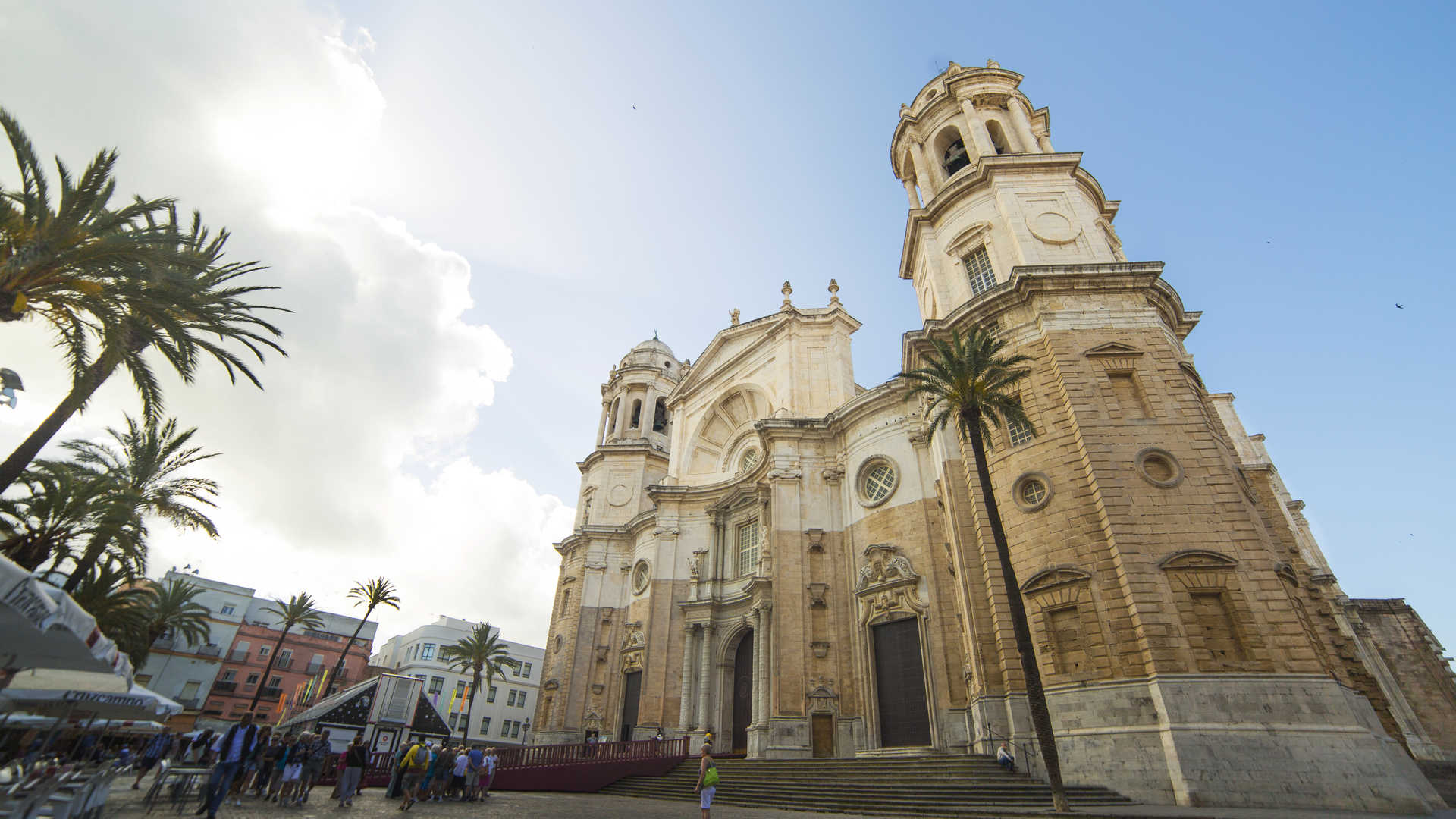 Easter Week in Cádiz
Cadiz lives the Passion with passion. Every year, the city prepares itself to commemorate the Passion and Death of Jesus in a city circled by the sea, which from the earliest days has held it in its loving embrace.
Easter Week in Cadiz has always been characterized by the passion and devotion which all the members of its brotherhoods show during the week, combined with the devotion of those who watch, and the sight of the streets of Cadiz in full regalia. They all go towards making Easter Week in the city one of the most attractive in Spain.
Cadiz looks after each and every one of its brotherhoods, confraternities and congregations, turning the city in a new Jerusalem, in which each year hundreds of penitents carry their crosses and follow the Nazarene or the Mother of Sorrows, wiping away their tears and unhappiness.
Times to watch
The official procession route in Cadiz takes in Plaza de Candelaria Square, Calle Montañés, Plaza del Palillero Square, Calle Novena and Calle Ancha.
However, Calle Compañia is another street where you can see all the brotherhoods pass, despite not being the official route.
This meeting of Easter statues with their devout followers means silent prayer, "saetas" (religious flamenco songs) sung from a balcony, the sound of chains at the ankles of penitents, and drums, trumpets and cornets that mark the rhythm of each procession when it enters the streets of its neighbourhood.
And in the province...
In the province of Cadiz, special mention should be made of the Easter week celebrations in Alcalá del Valle, Arcos de la Frontera, Jerez de la Frontera, San Fernando, Sanlúcar de Barrameda, San Roque, Espera, La Línea de la Concepción, Olvera and Setenil de las Bodegas.
They are all designated as Fiestas of Tourist Interest, which gives you an idea of their value and beauty.