Mirador Cuenca del Río Turón - Mirador del Guarda Forestal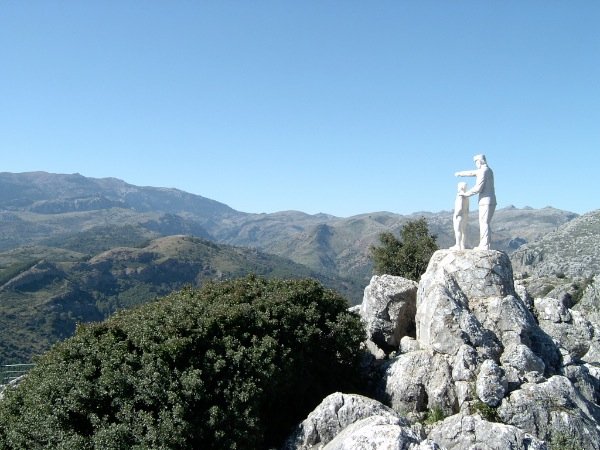 Read more
Read less
The Natural Monument of Mirador Cuenca del Río Turón - Mirador del Guarda Forestal, 900 metros above sea-level, has an excellent location in the northern limit of the Sierra de las Nieves Nature Reserve, where it forms a hill with a spectacular landscape. From this hillock, we can see the lush head of the Turón river basin, a tributary of the Guadalhorce, and its slopes, lush and populated with a varied forest landscape comprising Spanish fir, Aleppo and Austrian pine, holm oak, cornicabra and juniper trees.
Located in a rugged, limestone terrain, its waters host fauna comprising carp, barbell, Iberian nase, duck, heron, native crab and otters. The caves of its mountain ranges, such as Grazalema and Ronda, were traditionally shelters for bandits unconnected to the Law, such as the famous Pasos Largos, born in the town of El Burgo.
At the top is the statue erected in 1977 for the centenary of the creation of the Forest Rangers corps. At this viewpoint, we can see other resources of the white, mountain district of El Burgo, such as the magnificent views of the Lifa valley, gorge, the snowy peaks of Pilones and Sierras Cabrillas, the Virgen de las Nieves convent ruins and the waterfall and mill of la Fuensanta.
Services and infrastructure
Target audiences
Couples, Seniors, For families, Lgbti, I travel alone, young people, Friends
Environmental units
Media Montaña Bética mountain
Statement date
30 / 12 / 2011