Campillo, El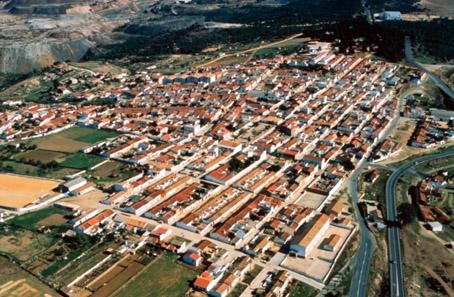 Read more
Read less
Village belonging to the AREA of Andevalo, situated in the mining zone, on mountainous terrain with pine and eucalyptus woods forming part of its landscape with slight rises in the ground. The land is agricultural, preodominantly for the growing of cereals.
Points of interest are the Parish Church which has a strange facade, the Cantina Dolmen, the slag heaps of Cañadas de las Adelfas and the Necropolis of the Moraña.
History
Its origin comes from the union of the old hamlet of El Campillo with the mining districts of Campo Nuevo which sprang up with the working of various copper seams.
In 1931 it achieved its separation from Zalamea la Real.

Campillo, El
Municipio
The weather today in Campillo, El
Max

28

Min

23

Max

82

Min

73
°C
°F