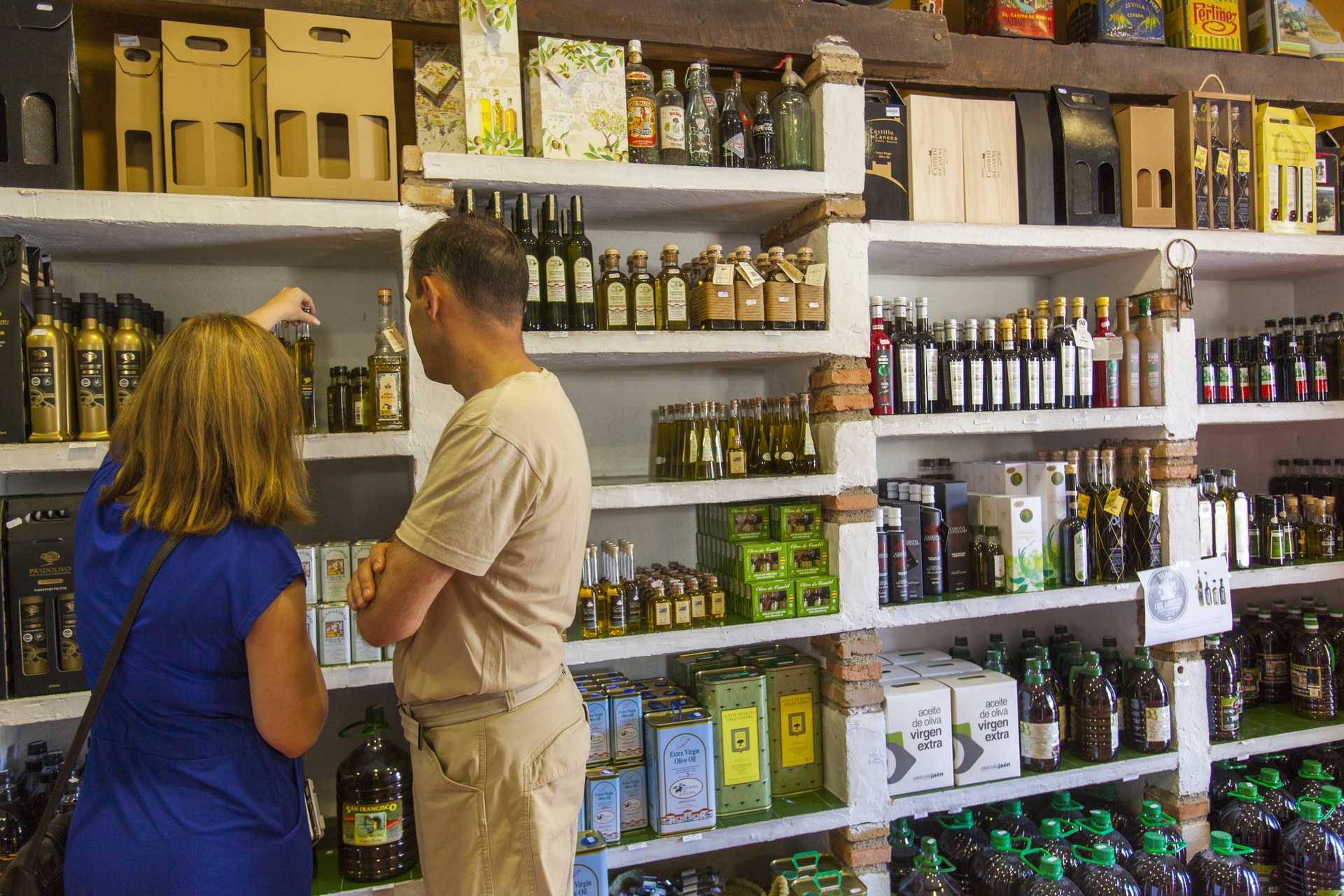 Oils
Olive oil is an essential part of Andalusian cuisine. Raw, it is the essence of the olive, its "liquid gold". It is a daily pleasure to taste the Extra Virgin Olive Oil of Andalusia when added to salads, vegetables, patés, bread or toast. There is no substitute when preparing Andalusian gazpacho, Cordoba-style Salmorejo (thick gazpacho made with bread) or Porra antequerana (another variety of gazpacho), sauces, mayonnaise and alioli, and it is supreme when accompanying Andalusian tomato, ham, cheese and wine.
Olive oil is the great secret of fried fish, prawn omelettes, fried vegetables, marinades, tempuras and roasts. Then we have delicious sautés, stews and casseroles that need to be created "with love", unhurriedly and over a low heat in order to preserve all their healthy properties.
Andalusia is the region with the highest production of olive oil in the world, with the province of Jaén at the forefront and internationally renowned as the "World Capital of Olive Oil", and where the most important Fair in the sector is held "Expoliva". The Region of La Loma (Úbeda, Baeza, etc.) is a "Sea of Olive Trees" and Martos is the leading district in production.
Many activities are organised in Andalusia depicting this see this fascinating universe, including visits to olive groves, the olive harvest conference, the processes of extraction, storage and packaging in Olive Mills, oil tastings, breakfasts in the mills, gastronomic sessions. You will learn to discern the fruity, sweet, bitter and spicy flavours, to appreciate the nuances, aroma, colour and properties that differentiate one variety from another, the most suitable techniques and how to get the best out of each of them.
You'll find the best Extra Virgin Olive Oils in the world in Andalusia. Discover the fascinating production process and enjoy the flavours and nuances of the excellent varieties. Quite an Art!