Espiel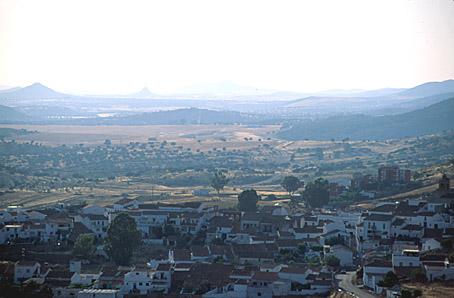 Read more
Read less
Espiel is located in the north of the province, in the Guadiato Valley, among mountainous scenery consisting largely of holm oaks and undergrowth. The River Guadiato flows through the village and is the natural hub of the whole region, determining its ecological makeup and creating Puente Nuevo Reservoir, a place of great scenic and ecological interest.
The village is a labyrinth of steep, narrow streets, alleys and passages filled with white houses, the highlight of which is St. Sebastian"s Church.
History
Espiel appears to stand on the site of the Roman village of Siciliana, and remains from the period are abundant in the AREA.
The present-day castle, awarded to Cordoba by Ferdinand III, dates back to the beginning of the 13th century.
In 1650, Espiel was purchased by don Juan Jimenez de Gongora, a knight of the Order of Calatrava and the Marquis of Almodovar. Charles III awarded the village to don Pedro de Cordoba y Lujan.

Eminent citizens
Doctor Ruiz Maya.

Espiel
Municipio
The weather today in Espiel
Max

34

Min

16

Max

93

Min

60
°C
°F