Casa Rural El Regüelo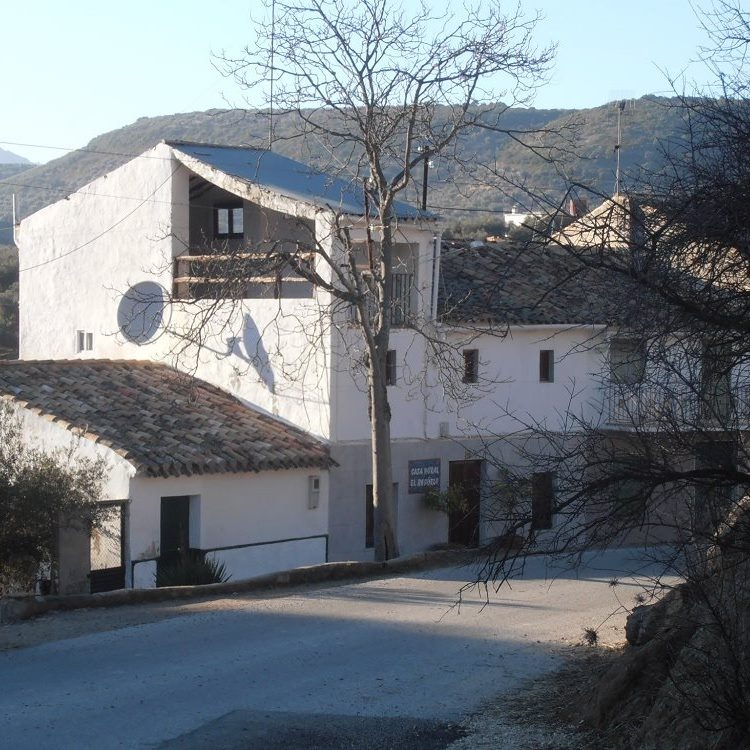 Read more
Read less
The El Regüelo Country House is located in the village of El Regüelo, only 6 km from Fuensanta de Martos, 17 km from Martos, and 35 km from the city of Jaén in the region of Sierra Sur de Jaén.
It is fully furnished and equipped with kitchen utensils, gas cooker, microwave, television, washing machine, sheets, blankets, electric and gas heating, small swimming pool, fenced garden, terrace and patio with views and a portable barbecue.
There are three bedrooms: one double, one single and one with two single beds. Accessible for disabled persons.
El Regüelo serves breakfast and traditional cuisine, as well as activities in the surrounding area (hiking, culture, etc.) and language immersion courses in English.
* Young people: Wi-fi. Natural surroundings with the possibility of sports and/or multi-adventure activities. Courses in English and in Spanish cuisine * Families: Rooms for families. Cots available. Children's play area. Organic vegetable garden.
Services and infrastructure
Accessible for handicapped
Cleanning Service
Entertainment
Facilities for Disabled
Parking
Pets allowed
Restaurant
Swimming Pool
Unique building
Target audiences
For families, young people
Segments
Nature, Gastronomy, Culture
Registry number
CR/JA/00111
Specialties
Naturaleza, Gastronómico