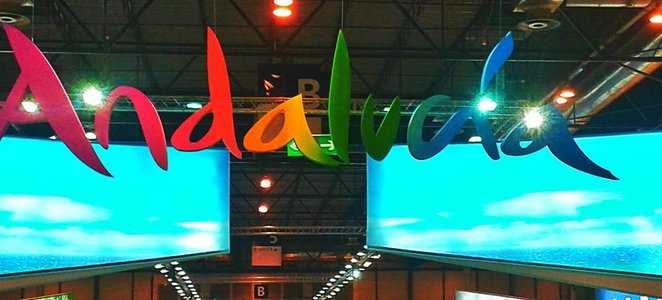 Who are we
Website Ownership
The website www.andalucia.org (henceforth, the "Website" "the Web Page" or "Portal") is operated by the Public Entity for Tourism and Sport Management in Andalusia, S.A.S., registered address in Malaga, Parador de San Rafael, c/Compañía nº. 40, constituted indefinitely by merging Turismo Andaluz, S.A. and Deporte Andaluz, S.A., through public deed authorised in writing by the Notary, Antonio Pedro Romero Candau, on 21 October 2010, entered in the Companies Register in Malaga, volume 4,828, book 3,736, page 1, sheet MA-107.414, 1st entry, with company tax number A-93/090744
Further information on the Public Enterprise for Management of Tourism and Sport in Andalusia can be obtained through the section "Professional" in the Portal in the tab from the "about us" menu.
Purpose of the Website
The end purpose of this Website is to constitute a real platform for exchange of information, interaction and multidirectional communication with tourists, professionals and tourism companies in any tourism sector within the website, to break any physical, social or political bounds of the sphere concerned.
Moreover, for the company managing this Portal, whose purpose is to Promote the Autonomous Region of Andalusia as a Tourist Destination, it is the platform supporting the contents on which all strategies of Digital Marketing are based for promoting better and wider awareness experiences for tourists offered by Andalusia for end consumers, also to inform on the business opportunities that Andalusia has for companies and other agents involved in the tourist industry to seek lawful profit.
The structure of this website is designed as a "Tourist Community" i.e, by making use of technological advances and proliferation ICTs, in particular those that have developed new forms of communication and social interaction, social networks, blogs, etc., the Website has developed tools for communication and interaction with other users, by using the contents of the Website to host as "notice boards" the interactions, comments, and additional content provided by the users and who, if they wish, can also be posted inother social networks they use, and in this way structure lines of communication from the Website to social networks, blogs, etc., thus allowing maximum dissemination of content for promoting the destination and a powerful attraction to return to the Website.
As well as providing information, interaction and multidirectional communication among users (professional and tourists), this Website remains a help platform for the promotion and sale of various tourism products which tourism companies post on the Portal to facilitate the customer => supplier relationship and serve as a channel for interaction between the two, and not intervening in the commercial outcome, over which the Website management company has no competence.
Therefore, in the light of this, and based on the principles of interaction in Web 2.0, the participative web, information is provided by several channels and/or information providers, and the management company of this Website is not responsible for the full and absolute veracity of the global the contents posted there, and the principle of good faith must always be understood when, despite the intervention, supervision and moderation to which Website is subjected by the management company, out-of-date or erroneous information may appear. In any circumstance, the management company denies all responsibility for the contents posted on the Website by third parties.