Albaycín (antiguo barrio árabe)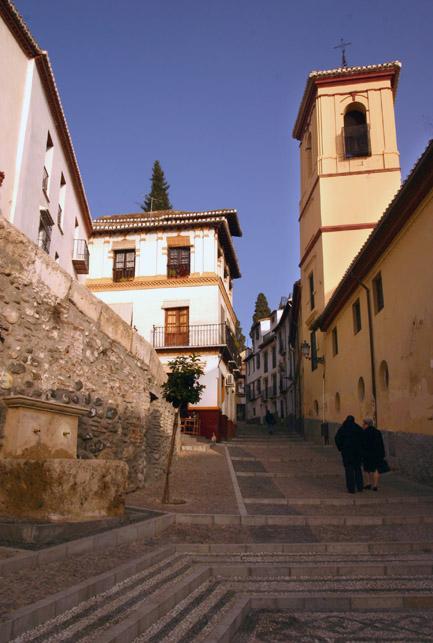 Read more
Read less
The Albayzín is one of the most important signs of the identity of Granada. The houses sprawl over a steep hillock opposite the red hill on which the Alhambra stands. Its streets are sinuous, narrow and hidden; its bright squares, secluded and intimate; the palaces, large old houses and churches are brimming with art and history.
In the Albayzín there are many Mudejar towers and cármenes - typical houses from Granada, with gardens. The San Nicolás and San Cristóbal viewpoints offer magnificent views of Granada and the Alhambra. In this quarter, with its cheerful bustle and a very pronounced Moorish flavour, one can find the remains of mosques, minarets and Spanish-Arab cisterns.
And the Porras, Cristo de las Azucenas and San Miguel Bajo squares make visitors experience the nostalgia for old times that are long gone.
Services and infrastructure
Segments
Culture, Leisure and fun
Specialties
Outstanding District
Duration
2 h. aproximadamente