Sephardic Memory Centre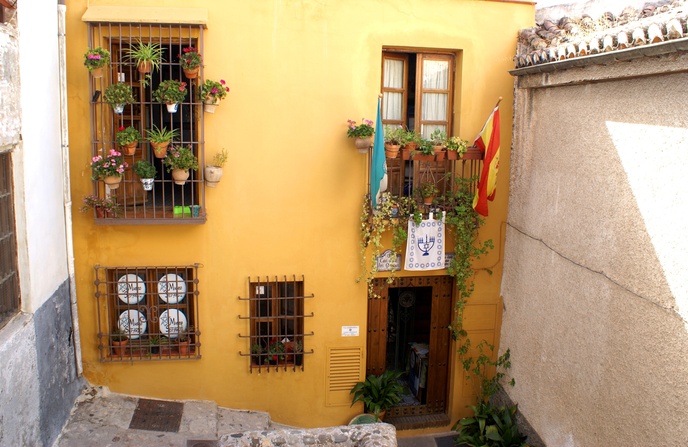 Read more
Read less
The Sephardic Memory Centre in Granada is in a typical house of the Jewish Quarter in the El Realejo neighbourhood which displays Jewish life, history, people and traditions in what was Granata al' Yahud.
Here you can discover the contributions made to literature, science, gastronomy and history by the city's Jewish residents, as well as the extent of the old Jewish Quarter of Granada on a visit which includes their places of worship, their trade and their crafts.
Winter: 10am to 2pm and 4pm to 8pm. Summer: 10am to 2pm and 5pm to 8pm. Closed on Saturday.
Services and infrastructure
Target audiences
For families, Couples, I travel alone, young people, Seniors, Friends, Lgbti
Specialties
Art centre or Cultural centre