Hiking trails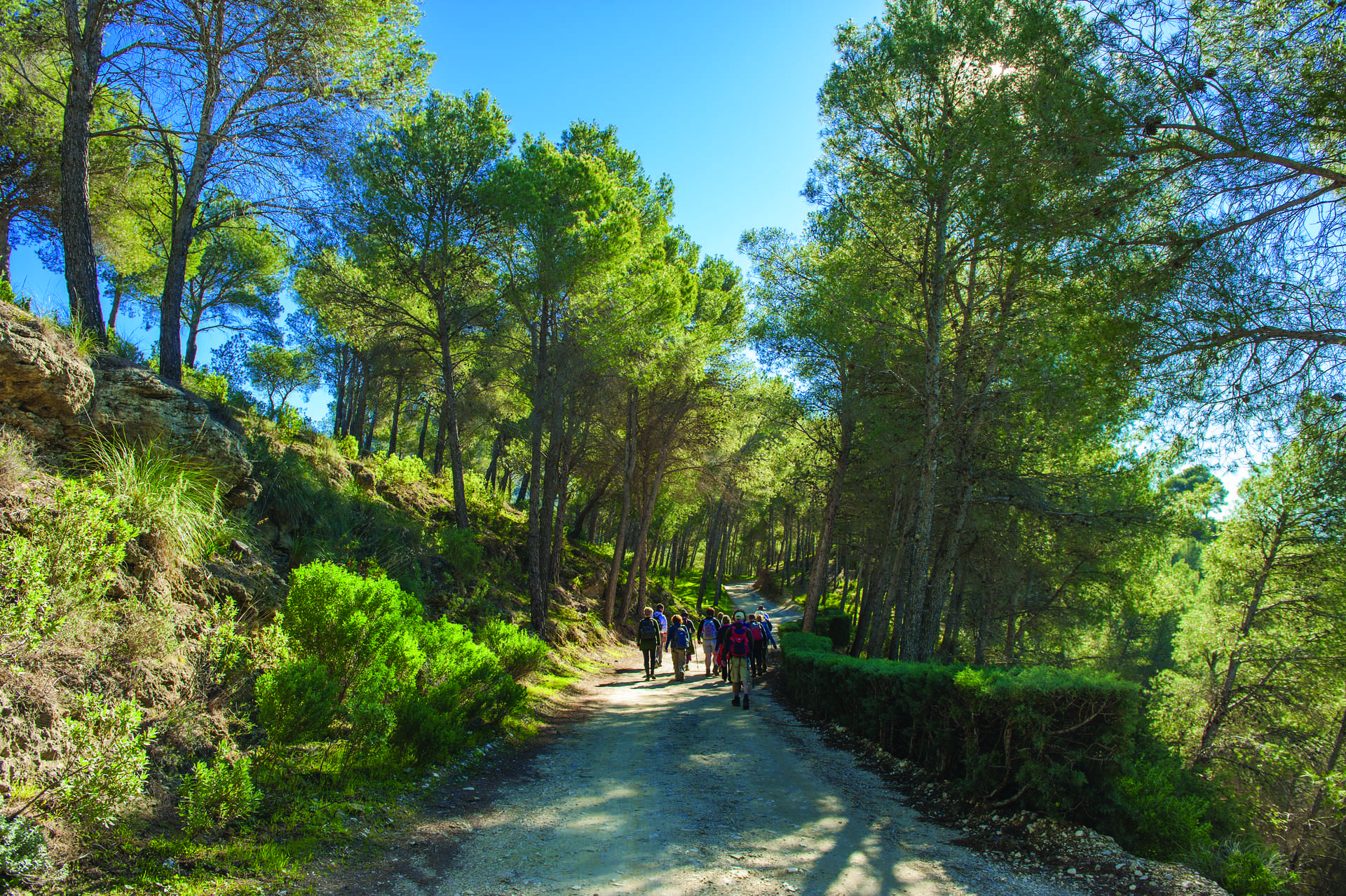 Read more
Read less
Andalusia is best discovered on foot. Enjoy it step by step, without haste, taking advantage of the extensive network of trails, all signposted and standardised, connecting and linking the territory, displaying its very heart and giving up its most hidden secrets. Access unexpected, uniquely beautiful places, landscapes and little corners. Meet the locals, exploring their history, culture, customs and traditions. Savour the region's best fruit and cuisine, both from traditional wood-burning stoves and the most innovative gastronomy. Observe how the different seasons bring changes in the colours and light, aromas and sounds, sensations and shadows that adorn the route and make it unforgettable.
Andalusia meets all the requirements and offers the best conditions for hiking. The fantastic climate and stunning natural spaces that host splendidly preserved areas and the greatest diversity of landscapes and ecosystems in Europe together create the best conditions for enjoying nature and hiking.
You can climb the highest mountain in the Iberian peninsula, observe the most exotic birds migrating from Europe to Africa and vice versa, photography those which live here all year round like griffon vultures and flamingos, listen to the sound of bellowing deer, cross landscapes lost in time whose tracks have been left in the stones of daily life…
All the attractions of Andalusia are enhanced by wide and varied range of tourist resources suited to every kind of visitor with high quality service, a broad selection of complementary activities and the best professionals who will guide you and help you discover an Andalusia which is rich, multi-coloured and full of contrasts, all while you walk.
The network of trails (GR, PR and SL), green routes, natural pathways, green corridors and green gateways in Andalusia is comprehensive and varied, with different levels of difficulty catering for all hikers from experts to beginners, from federated sports clubs to groups of friends, from families with children to senior citizens. There are special routes adapted for people with disabilities.
Rutas de Senderismo
Rutas Turísticas