El Tranco Centro de Ocio y Turismo Activo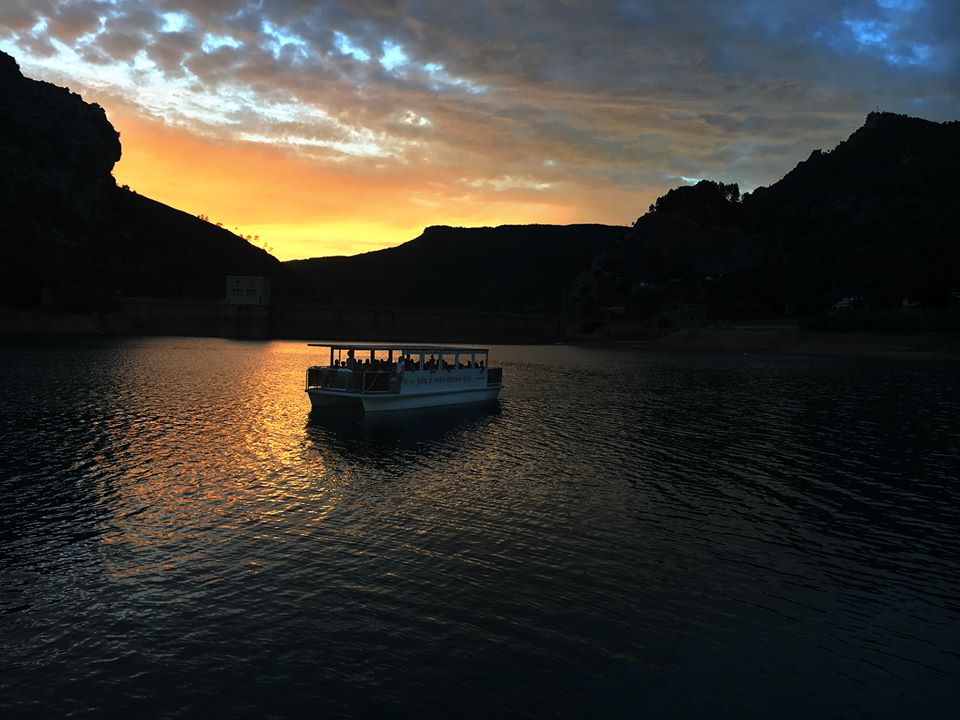 Read more
Read less
In the municipal district of Hornos de Segura and sheltered by the incomparable natural setting surrounding the El Tranco reservoir, the Tranco Leisure and Active Tourism Centre offers many sports and outdoor activities. Although its main attraction revolves around its routes in solar boat on the Tranco reservoir and the 140-metre long zip-line along its shores, its wide range of activities allow you to enjoy nature to the fullest.
The solar boat has a capacity for over sixty people and, navigating through the heart of the Nature Park of Sierras de Cazorla, Segura y Las Villas, is the only alternative to motor-driven vehicles, because it is propelled by the sun. From the boat deck you can enjoy the landscapes and its rich fauna. Two routes are available: towards the town of Hornos y Bujaraiza.
El Tranco also has the restaurant with excellent panoramic views, a meeting room for congresses, workshops or seminars, a shop selling local produce, packages for schools and a wide range of activities: night-time kayak tours, mountain biking, canoeing, "Indian Day", zip-lining of 140 metres, hiking, paddle surfing, climbing wall, archery, yoga, mushroom and ornithological days, visits to the olive oil mill and accompanying the olive-pickers on a workday, with tasting of the AOVE of the area, … a world of organic and sustainable attractions.
Open Monday to Sunday from 9 am to midnight.
Services and infrastructure
Bar
Parking
Restaurant
Toilets
Target audiences
Friends, Lgbti, Professional, For families, Couples, Seniors, deal, young people, I travel alone
Segments
Nature, Gastronomy, Sports
Type of activity
Multi-adventure activities, Others, White Water Rafting, Canyoning, Kayaking
Registry number
AT/JA/00088
Season
Autumn, Winter, Spring, Summer