Monumento a Colón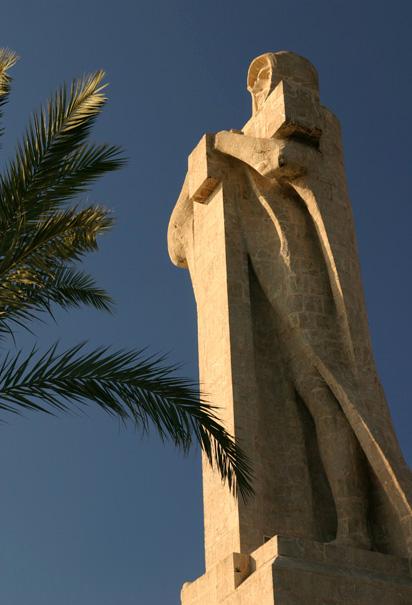 Read more
Read less
"The
Columbus Monument
is 37 meters high and one of the most remarkable landmarks of the city of
Huelva
. Dated in 1929, it is located in Punta del Sebo, four kilometres from the urban centre, where the rivers Tinto and Odiel join. It is the work of American sculptor Miss Gertrude Vanderbilt Whitney.
According to the artist, this is a symbolic monument representing the figure of a sailor, who looks towards the West, where Columbus must have looked too, when he discovered America.
The Tau Cross is the symbol of the Franciscan Order which helped to convince the Catholic Kings to support Christopher Columbus in his quest to take Christianity beyond the seas. On the pedestal of the monument there are several bas-reliefs that represent the four continents: Asia, Africa, Europe and America.
You can get inside the Monastery.
Saturday from 10 am. to 1 pm. Guided Tour at 11 am. To contact 959260708.
Services and infrastructure
Target audiences
young people, Couples, Seniors, I travel alone, For families, Friends, Lgbti
Specialties
Other Monuments or patrimonial Elements