Conjunto Monumental del Alcázar de Jerez y Cámara Oscura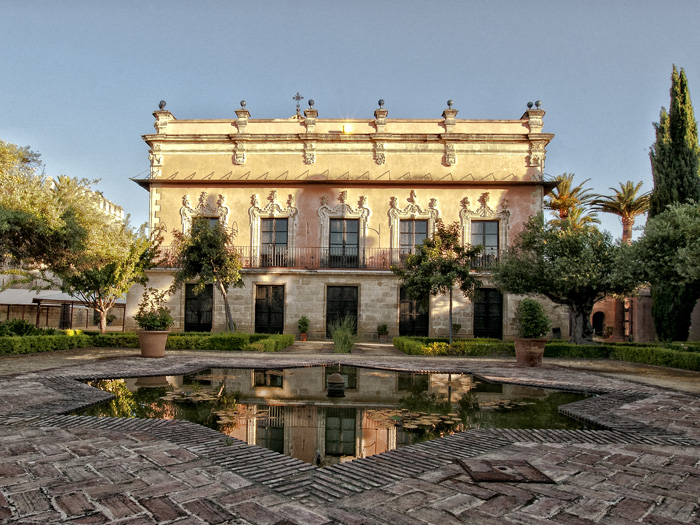 Read more
Read less
It dates to the 12th Century and was reformed in the 15th Century and modified in the 18th and 20th Centuries. Today it preserves a large part of its primitive construction. With a square shape, it is a building of Almohade origin, built in the 12th Century and residence to the Caliphs of Seville and headquarters of the Christian governors after the city fell into the hands of Alfonso X. Its various parts, which have been magnificently restored, include the Christianised Mosque dedicated to Santa María la Real, the Arabic Baths, the Oil Mill and the beautiful gardens.
The Dark Chamber is located in the tower of Villavicencio Palace (17th-18th centuries) in the Fortress, the oldest monument in this city. The visit includes a ticket for two exhibitions. The first one is about the dark chambers in the world. The second one is a themed exhibition about Jerez, explained by a guide who stands out the most important monuments.
Daily, from 9:30am to 3pm, except the months of July, August and September, open from 9:30am to 6pm. Ticket office closes a half-hour before.
Historic site: Adults: €3 - Reduced rate: 1.80 €. Monumental Site and Dark Camera: Adults: €5.40 - Reduced rate: 4.20 €. Reduced rate: students, retirees and groups of over 15 people.
Services and infrastructure
Target audiences
Friends, Seniors, I travel alone, For families, deal, young people, Couples, Lgbti, Professional
Specialties
Castle, Palace, Fortress, Mosque