Calahorra, La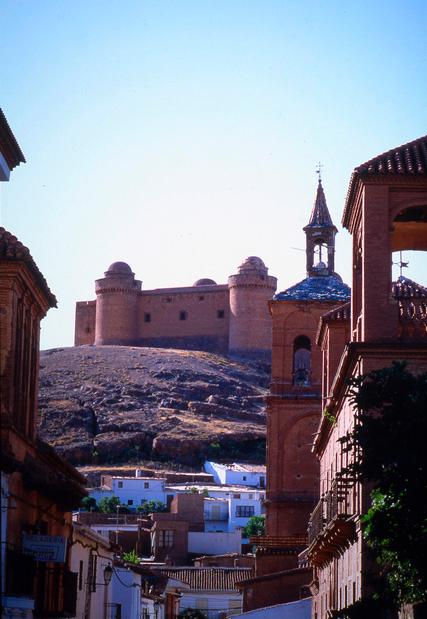 Read more
Read less
The village of La Calahorra forms a part of the Natural Park of Sierra Nevada. Located in a privileged spot next to the pass of La Ragua, the only one between the north and south faces of Sierra Nevada, lies La Calahorra. From the distance, one can appreciate the unique beauty of white houses built on the mountain slopes, the church and the last of medieval Castles in Andalusia.
This forbidding fortress, built at the beginning of the 16th century and listed as a National Historic-artistic Monument, guards a magnificent arcaded Renaissance style courtyard ornamented with Italian marble. The exterior of the castle depicts a military construction, more common in previous years, but the threat of revolts and uprisings by the Moors, who still lived in the area nearby Sierra Nevada and on its south face.
La Alpujarra, advised Christian rulers to build fortresses, which could be also used as a prison for the rebels. There are still cells in the basement of the fortress.
History
The origin of this name, La Calahorra, refers to the defensive role of this village. In the Middle Ages, it was called La Calahorra de Alquife. It was once the capital of D. Rodrigo de Mendoza, the Marquis of Zenete's landed state.
During the Moors uprising in 1568, this village was one of the first to support the revolt. After the Moors were expelled, it was repopulated by Old Christians.
Calahorra, La
Municipio
The weather today in Calahorra, La
Max

12

Min

0

Max

53

Min

32
°C
°F