Zubia, La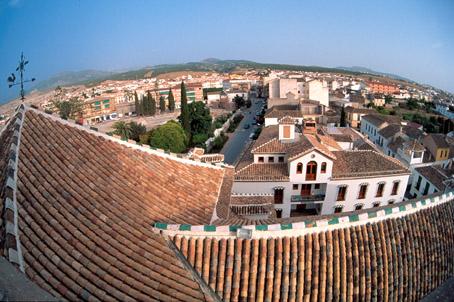 Read more
Read less
The village of La Zubia forms a part of the Natural Park of Sierra Nevada, and is located in the AREA traditionally called La Campana Granadina, an old region just 4 km away from the city of the Alhambra.
La Zubia, a location full of history, preserves in the old town interesting architectonic examples, such as the Church of the now destroyed Convent of San Luis from the 15th century, the Archbishop Palace overlooking the breathtaking Valley of Granada, the so called House of Fear, with Arab Baths from the 12th century, and an outstanding example of the Andalusian natural heritage, a holm oak, Huerta Grande, of over 700 years of age.
History
Its name derives from the Arab term Az-Zuwia, meaning "retreat" or "hermitage", since supposedly it was first used as such by some Muslim saint. In the Nasrid period, it was a pilgrimage enclave and just before the Christian conquest it had over one thousand inhabitants.
In 1491, during a fight between Moors and Christians, Queen Isabel the Catholic was in real danger of being captured. Apparently she managed to prevent it by hiding in a bay leave forest. To commemorate this successful event, the Catholic Monarchs built the Convent of S. Luis el Real, destroyed in 1843, except for its church, which is still preserved.
After the Moors were expelled in the 16th century, the AREA, which also utilizes the industrial, commercial and service sectors of the city of the Alhambra.

Zubia, La
Municipio
The weather today in Zubia, La
Max

13

Min

0

Max

55

Min

32
°C
°F