Lanteira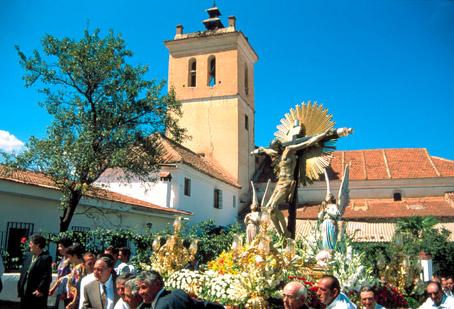 Read more
Read less
The village of Lanteira is located on the north side of the Natural Park of Sierra Nevada, at 1,282 m above sea level, forming a part of the Marquisate of Zenete. From Roman times, it was a silver mining site open until the 19th century.
In the old town, visitors can see the Church of Santa Marí­a de la Anunciación, built on top of an old mosque in 1554 with an outstanding altarpiece of poly-chromed wood and Mudéjar style coffered ceiling. There are remains of the castle-fortress and a well-preserved Arab water cistern.
History
Its name, which dates back to the Low Roman Empire period, refers to the richness in silver of the AREA of the Sened for its prestigious Arab baths. After the Moors were expelled in the second half of the 16th century, the AREA was left depopulated. Later it was inhabited by Old Christians from the north of Spain.

Lanteira
Municipio
The weather today in Lanteira
Max

11

Min

4

Max

51

Min

39
°C
°F
Lanteira
Tourist area
Distance to the capital (km)
77
Altitude above sea level (m)
1278
Extension (Km 2 )
53
No. of Inhabitants
669
Demonym
Lanteiranos
Postal Code
18518