Lucainena de las Torres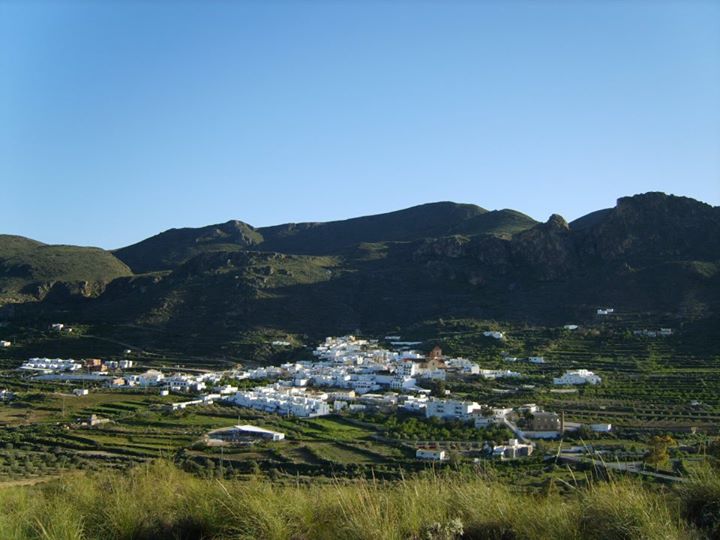 Read more
Read less
Village situated in the Sierra Alhamilla, belonging to the area of Campo de Nijar, on good quality land, traditionally dedicated to agriculture, especially the grape.
History
Madoz called it Lucainena de las Siete Torres (Lucainena of the Seven Towers). A place-name of Iberian or Hispanic-Roman origin. It is possible the villa of the Roman aristocrat Lucainus was located here. During the XV and XVI centuries it appears as Locayna, La Caynera or Alocainona. The "de las Torres" (of the Towers) in its name makes reference to the castle which defended and surrounded Lucainena in the Middle Ages. It was always a strategic place for defending the route inland through the mountains from the coastal regions. It has the annexes of San Juan, Polopos and Santiago.

During the Al-Andalus period it belonged to the so called Tierra de Nijar (Lands of Nijar), according to Tapia Garrido. With the Christian conquest, the Catholic Monarchs gave these lands to don Enrique Enriquez. This estate or so-called Tahal Estate was made up of thirteen villages in the Sierra de Los Filabres and Lucainena which is situated in the Sierra Alhamilla.

With the War of the Alpujarras (1568-1570) it was left deserted. It had 436 Moors. It was repopulated in later years by 19 settlers from outside the Kingdom of Granada as ordered in the Decree issued by Felipe II. The church was built on the site of the old mosque in 1505. With the Moorish rebellion, it was abandoned and in the XVII century a new church was built. In the XVII century it passed to the Marquis of Aguilafuente through marriage or sale.

According to the Official Land Register of the middle of the XVIII century, it already had 429 inhabitants. With the XIX century an important period commenced for Lucainena. With the abolition of the landed estates in 1835 it obtained its judicial and administrative independence and the peak in mining meant an authentic economic impulse for the village. In 1849 it had 1,205 inhabitants and in 1900 it reached the point of having up to 2,455 inhabitants.

The springs of iron-rich water in this land are worth mentioning as is the tradition of throwing bread rolls at the Patron Saint St Sebastian as he passes, a festival held on the 20 January.
Lucainena de las Torres
Municipio
The weather today in Lucainena de las Torres
Max

18

Min

8

Max

64

Min

46
°C
°F