Le Diner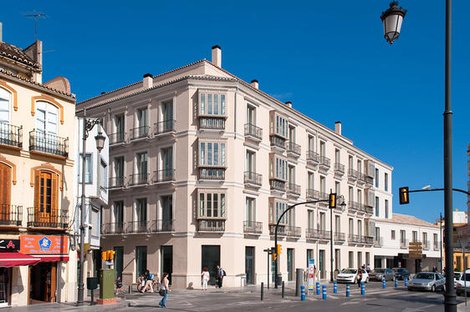 Read more
Read less
Le Diner is in the city of Malaga, in Hotel Vincci Selección Posada del Patio,
Le Diner stems from the aim of offering something different and exclusive that stands out due to its innovative concept, with the world of wine acting as the protagonist Its Wine Showroom concept combines an excellent wine list with the best of Mediterranean cuisine. This is a restaurant where you can celebrate a special occasion or enjoy a distinct experience in an incomparable setting in the centre of Malaga.
Hotel Vincci Selección Posada del Patio has another restaurant named The Wall Bar.
Monday to Sunday from 1 pm. to 4 pm. and from 8 pm. to 11pm.
Le Diner
Calle Pasillo Santa Isabel, 7, 29005
Services and infrastructure
Accessible for handicapped
Facilities for Disabled
Historic building
WIFI
Segments
Sun anda beach, Gastronomy
Specialties
Wines, Nouvelle Cuisine, Desserts-Sweets, Tapas, Nouvelle Cuisine, Fish, Verduras, Cocina tradicional, Platos de cuchara, Salads
Types of cuisine
General/international, Mediterranean cuisine, Andalusian cuisine