La Virginia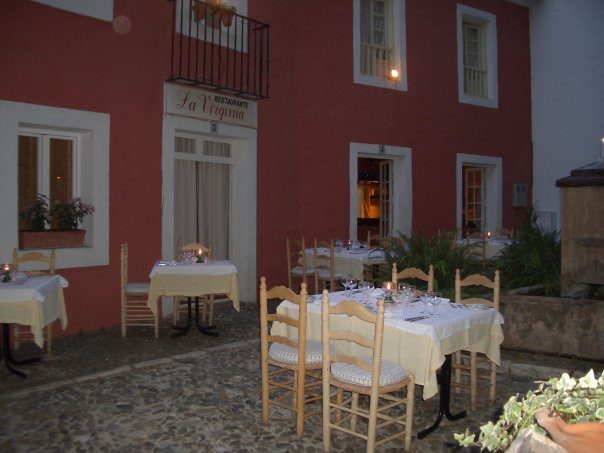 Read more
Read less
Located in a small square in a residential estate of the same name, in Marbella, La Virginia is a small friendly and cosy restaurant. It is hidden away in one of the most beautiful little corners of the city. Its location is quiet, pleasant and romantic, an ideal place for spring and summer nights when it is surrounded by the gentle perfumes of the lady of the night and honeysuckle.
This restaurant specialises in the best Franco-Belgian cuisine. This is definitely a good option for those seeking something new in the way of dining out, as the Belgian touch in these mostly French dishes makes a refreshing change and is well worth a try. The emblematic dishes of the Restaurante La Virginia include onion crêpes, sardine pâté, the sauces and the chocolate cake.
Above all. it is recommended for those looking for something different.
Everyday, 8pm to 2am. Open from Easter week to October, only for dinner. In July and August it is open every day.
Services and infrastructure
Target audiences
Couples, For families, Lgbti, young people, I travel alone, Friends, Seniors
Registry number
R/MA/00794
Specialties
Nouvelle Cuisine, Fish, Meat, Desserts-Sweets, Salads, Verduras
Types of cuisine
Other countries