Camping Doñana Playa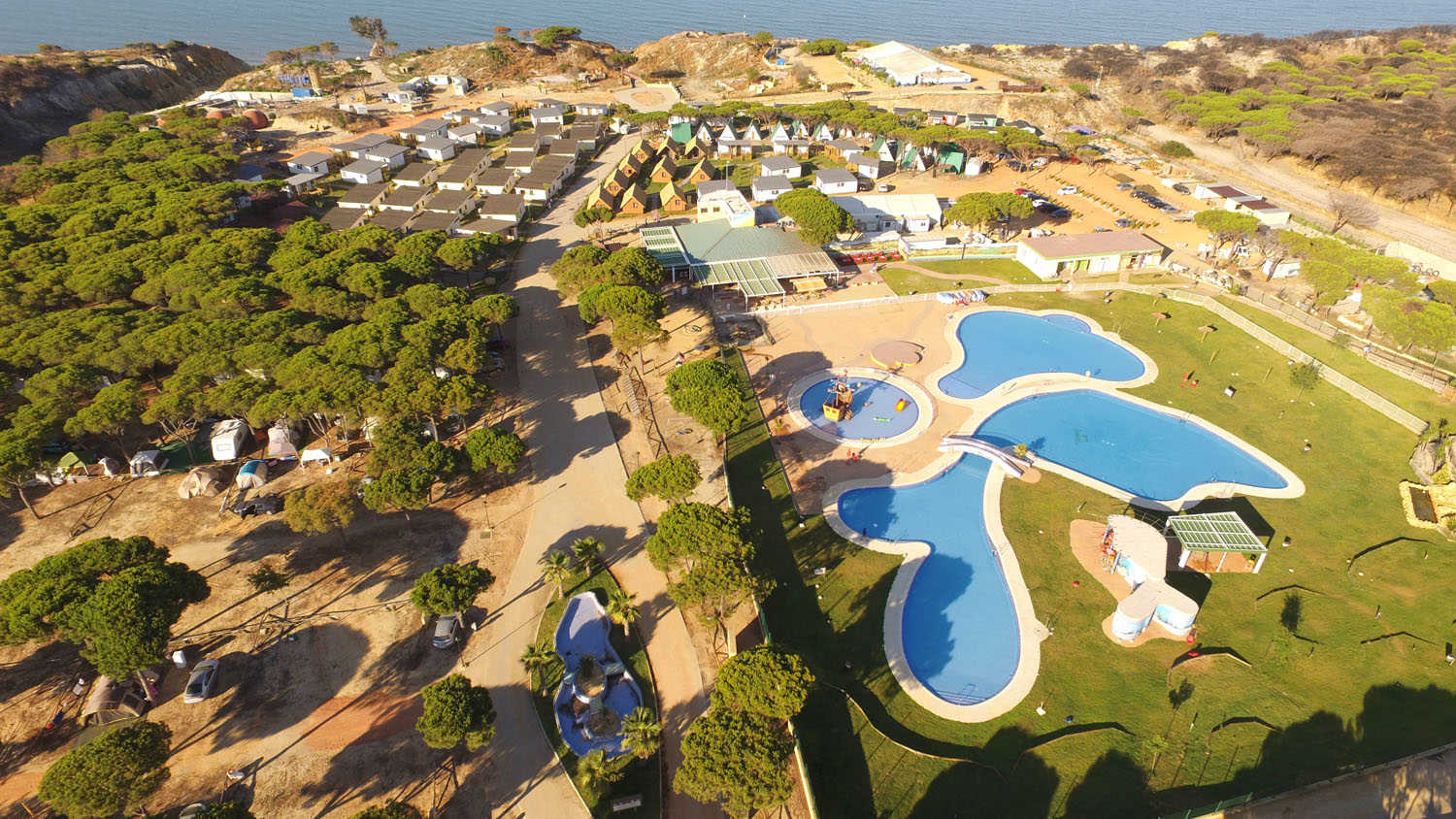 Read more
Read less
Camping Doñana Playa is located in the Doñana Natural Park, between the towns of Mazagón (8 kms) and Matalascañas (18 kms) and 110 kms from Seville.
Its facilities include a restaurant, bar, cafeteria, supermarket, boutique, pool, games, animation and children's area, Burger, disco-bar...
* Singles: Single room rates. * Young people: WiFi. Located in the heart of nature and near the beach, with the possibility of enjoying active tourism. Sports areas. * Families: Capacity for families (options in camping plots, huts or cabins). Play area and children's swimming pool. Sports activities. Children's menus. * Senior citizens: Possibility of full board accommodation. Buffet-style restaurant. Activities and entertainment.
Services and infrastructure
Accessible for handicapped
Bar
Child area
Children's pool
Entertainment
Facilities for Disabled
Internet connection
Parking
Pets allowed
Restaurant
Shopping area
Sports
Swimming Pool
WIFI
Target audiences
Seniors, For families, I travel alone, young people, Friends, Couples
Registry number
CM/HU/00006
Quality brands
Declaration of responsibility for anti-Covid measures