Montilla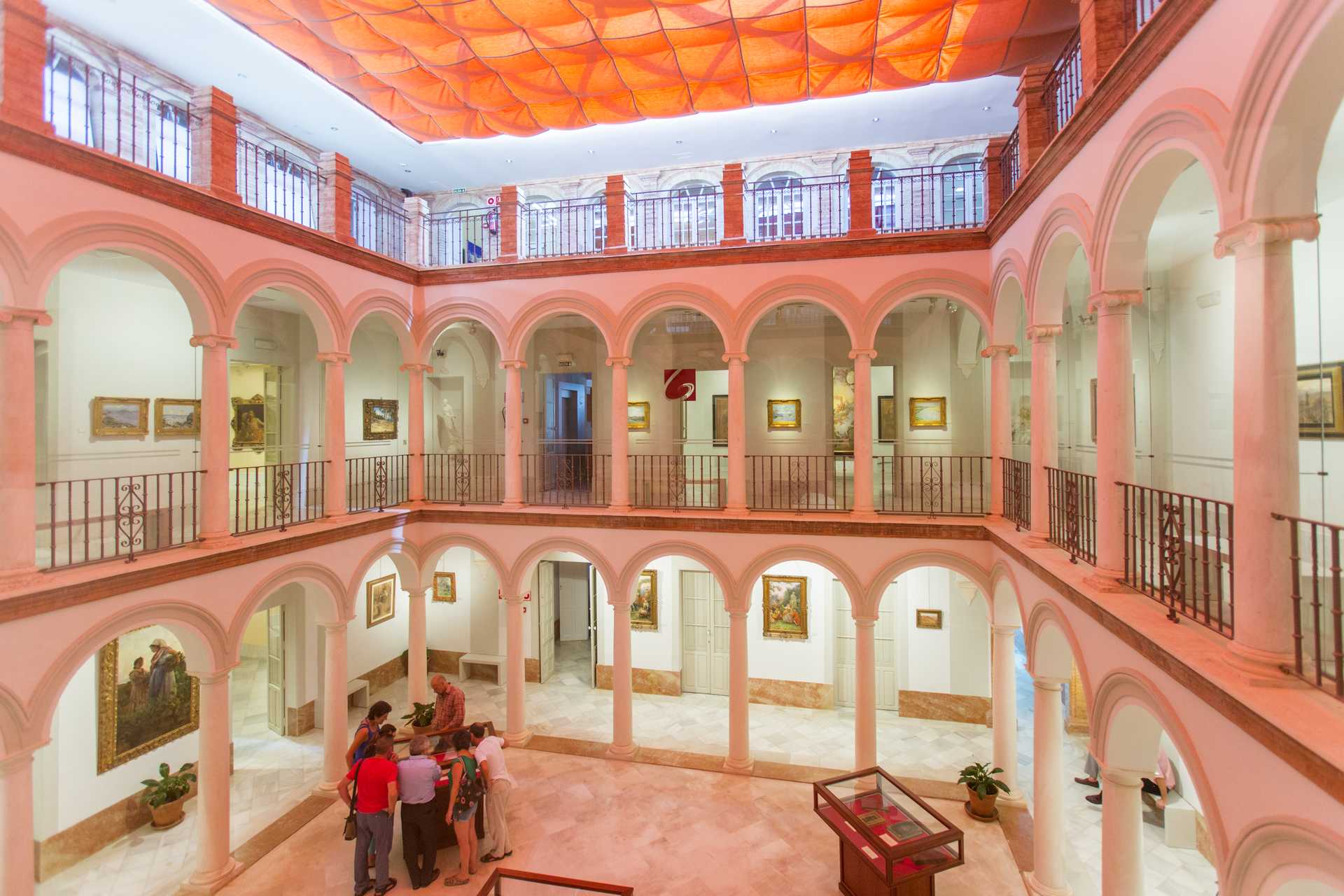 Read more
Read less
Located in the heart of the Cordoba countryside, the town's municipal area consists of an undulating terrain of gentle hills and mounds, the most notable being the low peak of Sierra de Montilla. Most of its land is devoted to the vines which produce the famous wines of the Montilla-Moriles label, though olives, cereals and other crops suited to dry conditions are also grown.
Montilla itself, a historic town and birthplace of the Grand Captain, stands atop a low peak and its urban layout has clearly been shaped by its past, with numerous palaces, churches and other buildings of interest, the highlights of which are Saint James" Parish Church, Saint Clare's Church, Medinaceli Palace, and the building erected by the Medinaceli family on the site of the former castle.
History
There are a number of schools of thought regarding its name: in the 18th century, it was believed to be a contraction of "monte-villa" ('mountain-village'); other scholars suggest that it was derived from Monte Ulia or Montiella (from the Arabic Mondelia) and that Montilla was once the Montilyana, located between Atana and Wacita Milihah (present-day Cabra), which was mentioned by Alhakan II in his Palatine Annals.
Nowadays, the name is firmly believed to be of Castilian origin, as it appears for the first time in the Chronicles of Alfonso XI (1333) and in the monarch´s Hunting Manual, as well as in various late 14th century documents, as Montiella.
The presence of the Romans is confirmed by a number of archaeological findings, the highlights being the torso of Diana discovered in the Lamp House (Casilla de la Lámpara), along with other fragments of sculptures and some construction materials, such as bricks bearing inscriptions, which indicate that they may have come from a villa. Other public works, such as roads with pavements and kerbs, have also appeared in the area.
Eminent citizens
San Francisco Solano, missionary.
Miguel de Barrios y Valle, military leader and writer.
Francisco Solano de Luque, doctor and researcher.
Antonio Pablo Fernandez Solano y Sanchez Prieto, doctor, physicist and mathematician.
Gonzalo Fernandez de Cordoba "the Grand Captain', military leader.
El Inca Garcilaso de la Vega, writer and historian.
José Garnelo y Alda, painter.
José María Carretero, writer and journalist.
Jose Cobos Jiménez, writer.
Rafael Cabello de Alba, lawyer and minister.
Francisco Carrasco Raigón, bullfighter.
Montilla
Municipio