Motril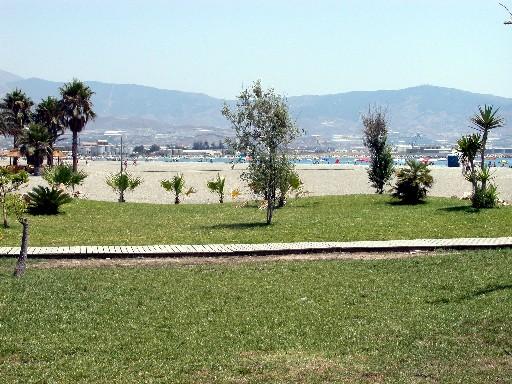 Read more
Read less
Motril, located on a hill, at the foothills of Sierra de Lújar, is considered the capital of the Tropical Coast. It enjoys a mild subtropical climate, propitious for growing species such as sugar cane and tropical fruits, which gives this land character.
It also shares the essence of the Mediterranean south: a tranquil sea, a bright blue and clear sky and a gentle breeze that offers visitors an enjoyable experience when visiting the beaches of La Joya, Poniente or Carchuna.
One of the biggest attractions in the city is the Port, where there is frantic fishing, trade and sport activity. Calahonda, which is also part of this municipality, have a fishing port and lovely beaches.
History
It has not been possible to determine if this was the legendary Murgis, but it dates back to ancient times.
In the Arab Andalusian period it was an important defensive fortress along the coastline of Granada.
It was conquered by the Catholic Monarchs in 1489 and was left almost uninhabited after the Moors were expelled in 1507. It was later repopulated with Christians from the kingdom of Castile it was attacked and destroyed during the War of La Alpujarra in 1569.
In the 16th and 17th centuries, Berber pirates used to attack and destroy the coastline. However, the privileged location of Motril, 2 km off the coast, safeguarded the town, which from then on started a process of growth and non-stop development that led this town to become a first order communication base for the locations nearby the coastline of Granada, and an important link in coasting trade.
It became a town in the reign of King Phillip IV.
In February 1937, the municipality suffered serious floods that cut off the communications between Málaga and the rest of Republican Spain, which allowed the Italian detachments to advance from Motril and take Granada without much difficulty.
It was summer residence for King Balduino of Belgium, who died here in 1993.
Important characters
Carola Torres, painter.
Francisco Javier de Burgos, writer and politician.
José López Rubio, director and scriptwriter.
Manuel Rodrí­guez Martí­n, historian.
Motril
Municipio
The weather today in Motril
Max

22

Min

15

Max

71

Min

59
°C
°F
en
Read more
There are no results to show
What territory do you want to visit?