Nacimiento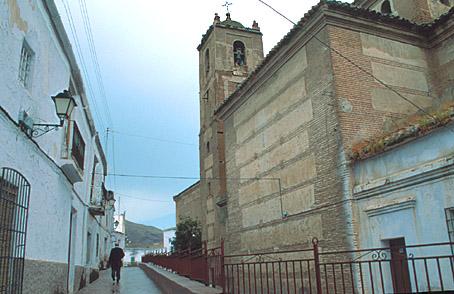 Read more
Read less
Included in the AREA due to its scenic, botanical and anthropological wealth, as well as for its fauna. The majority of its lands are dedicated to agriculture, especially the grape, taking advantage of the amount of water it has, given that it is here that the river that irrigates the whole AREA springs up.
History
The river Nacimiento springs up in its municipal AREA and from there it gets its name. It is a zone closely linked to the historical events of the Alpujarra and the zone of Nijar, and for this reason it was fully immersed in the Al-Andalus culture.
After the Christian conquest at the end of the XV century and the subsequent War of the Alpujarras (1568-1570), the Moors were expelled from the Kingdom of Granada and the village was repopulated by people from outside the Kingdom as stipulated by the Decree issued by Felipe II.
Due to the continuing conflicts for the use of the waters of the river Nacimiento, the Territorial High Court of Granada passed judgement on 24 July 1848 that the waters from the river belonged five sixths to Alboloduy, Santa Cruz and Alsodux and the sixth part to Nacimiento.
Like many other villages in Almeria, Nacimiento joined in the cultivation of the Ohanes grape for exportation in the second half of the XIX century. For this it developed a type of construction in the country called "cortijo" not to be confused with the normal usage of this word in the rest of Andalusia, meaning "farmhouse" as these constructions were used exclusively to keep implements and the harvested grapes in. This type of "cortijo" was built from the end of the XIX century to the beginning of the XX, the amount of time that the peak of this crop lasted. Later they were not built and were even abandoned. These "cortijos" were made up of large porches with arches painted in red and inside were large caves where the wooden barrels full of grapes were kept.
Among its traditions we can mention the cult to the dead with the existence of the Brotherhoods of Ánimas entrusted with collecting money for Masses in memory of the dead. These brotherhoods have set ranks for their members and the posts are passed on from father to son. Other traditions are the "tarascos y coronas" and the "churrianas".

Nacimiento
Municipio
The weather today in Nacimiento
Max

31

Min

18

Max

87

Min

64
°C
°F