Sierra María-Los Vélez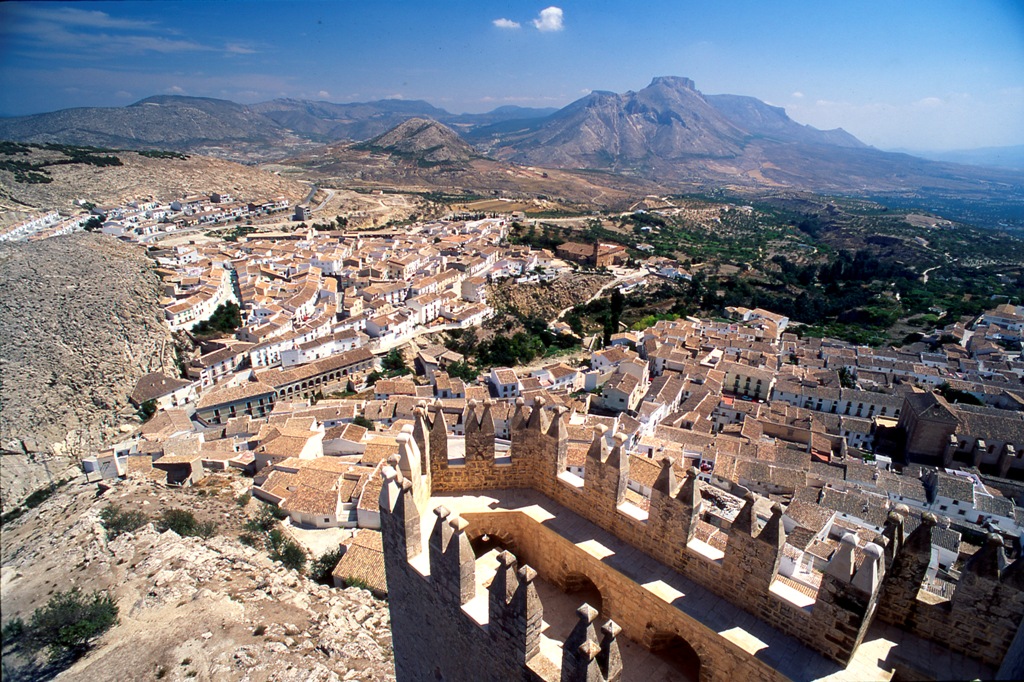 Read more
Read less
For travellers that jump to the Levante through the vast Chirivel Corridor goes unnoticed an entire scenic lacework, the nature reserve Sierra María-Los Vélez, that propels its rocky summits into one of the cleanest skies of Andalusia.
The north of the Almería province is not only a transit area and crossroads between Andalusia and Levante. It's also a meeting point between two of the most beautiful geological and scenic areas of the Community. At María-Los Vélez we find large and abrupt masses, almost sheer cliffs that reach over two thousand metres in height at the mountains of María, Las Muelas, El Maimón, El Gabar or Sierra Larga. Composed of limestone materials, only erodible by water that flows into its innermost heart, they conceal in their belly a stunning, natural cistern that gives shape to caves and caverns - La Gitana Cave, los Rincones Summit- and offers magnificent springs like Los Molinos, in Vélez Blanco.
Fauna and flora
The altitude irremediably conditions the ecosystems found in the Nature Reserve. Thus, in the low and mid levels are oak forests with scrub dominated by esparto, thyme and rosemary which have been colonised by a magnificent representation of steppe birds as the short-toed lark, little bustard and black-bellied sandgrouse, among others. But without doubt, the Aleppo and black pine forests condition the forest seen today in this protected area, giving shelter to a large number of mammals, as the Barbary sheep, common genet, beech marten, and the interesting vole of Cabrera; a wide variety of small birds and birds of prey, with an outstanding representation of night birds -owls, tarny owls, brown owls- and amphibians and reptiles, as the spur-thighed tortoise in the northernmost region. Upon the crags, where junipers and broom find shelter, the golden eagle, peregrine falcons and a growing population of Griffon vultures nest and fly overhead. It is in these mountains where the most interesting endemic vegetation of this natural space is home to almost 1,200 species: Atropa baetica, Siderits stachydiodes and Centaurea mariana. It is also part of magnificent examples of insects and butterflies, as the mariae subspecies of Parnassius apollo.
en
Read more
Coordinates not available
Services and infrastructure
Botanical Garden
Tourist Office
Target audiences
Seniors, Friends, Couples, Lgbti, For families, young people
Segments
Culture, Leisure and fun, Nature, Sports
Type of activity
Biking, Hiking, Off-road vehicles, Climbing, Canyoning, Multi-adventure activities, Bungee jumping, Caving, Free Flying
Quality brands
European Charter for Sustainable Tourism, ISO 14001:2004
Environmental units
Arid Andalusian Southeast
Statement date
17 / 10 / 1987