Centro de interpretación Peña del Hierro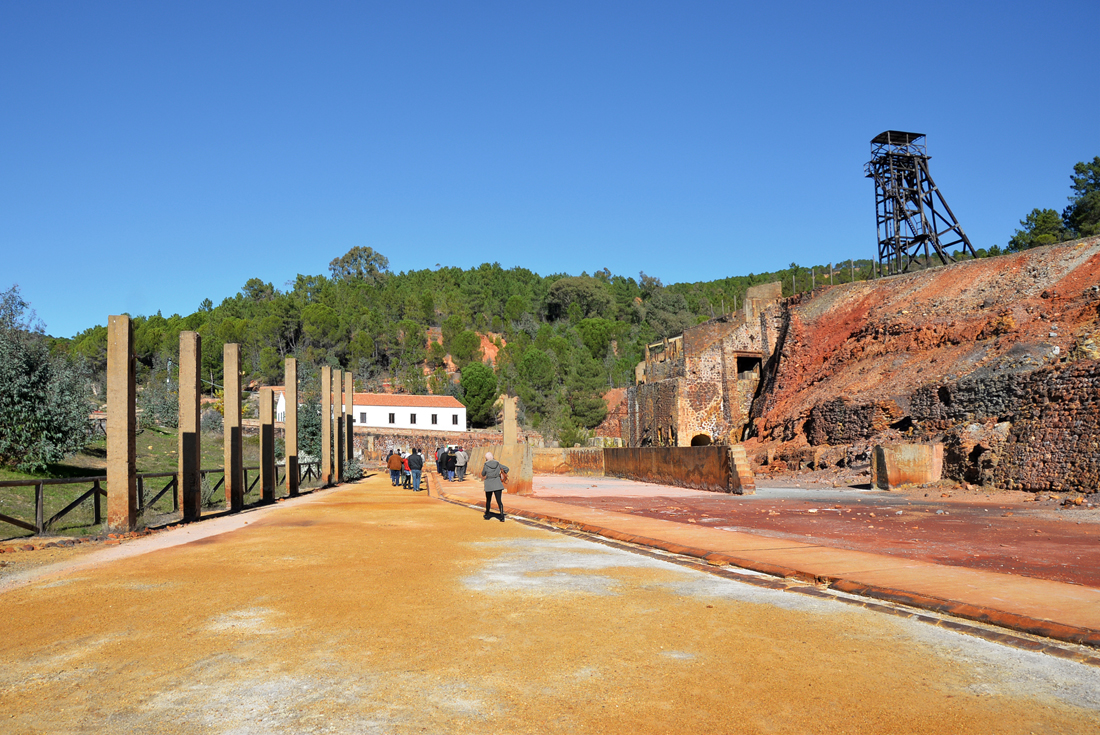 Read more
Read less
The Peña del Hierro Visitor Centre is in the north-eastern end of the anticline of Riotinto, 10 km from the town of Minas de Riotinto and 3 km from Nerva. This mine is smaller that those of Riotinto, but has high purity metals. Its name comes from the large ferruginous outcrop that crowns the open-pit mine.
Peña de Hierro, like all the mines in the surrounding area, is situated in a geological region called the Iberian Pyrite Belt, made up of materials that are 300 million years old, and it has a sedimentary volcanic origin. The history of the mine goes back to Roman times, but it was mainly productive between the mid-19th century and the third quarter of the 20th century.
Since late 2004 the Río Tinto Foundation, through the Riotinto Mining Museum, has been organising tours that show the most beautiful and outstanding places in the Riotinto Mining Region.
The Peña del Hierro Visitor Centre has videos and exhibitions, a reception area and toilets. The exhibition focuses both on the characteristics of the Protected Landscape of Río Tinto and on the mining tradition of the region. The tour may also include a visit to the Natural Monument of Montera de Gossan, a reddish rocky formation.
From the Peña del Hierro Visitor Centre, accompanied by specialised guides, you can enjoy stunning panoramic views of the landscape, of La Corta, explore a real 200-metre mine gallery, and discover the place where the Spanish Astrobiology Centre and NASA conduct research for the Mars Project, and see the source of the famous Tinto River, which gives this region its name. The river is unique in the world because of its beautiful colours and exceptional environmental conditions. The waters of Tinto River are notable for their acidity, red colour, high iron salt content and low oxygen levels, because of the mining through Peña del Hierro. They are unique because they are home to a wide range of microorganisms – many of them still not documented – that feed only on minerals and adapt to extreme habitats.
Services and infrastructure
Accessible for handicapped
Facilities for Disabled
Parking
Specialties
Reception and Interpretation Center