Feria del Descubrimiento de América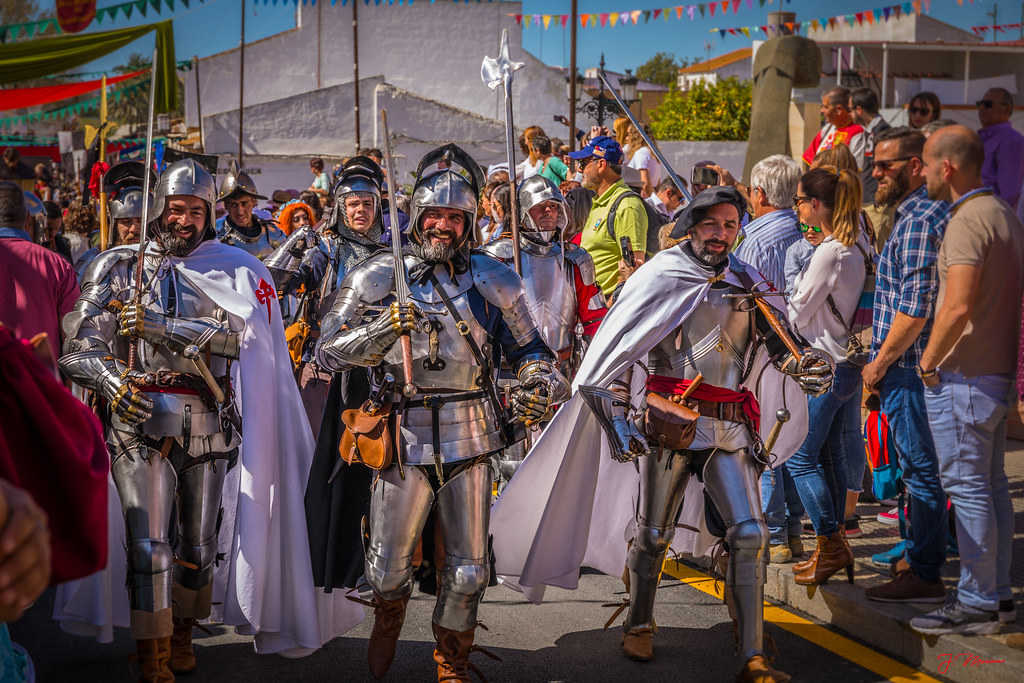 Read more
Read less
Place
Palos de la Frontera
Schedule
12:00h-00:00h / 12:00h-22:15h
The medieval fair is held in the municipality of Palos de la Frontera (Huelva) in honor of the discovery of America in 1492. It consists of commemorating the Pinzones brothers and Christopher Columbus, who recalls the return to the port of Palos de la Frontera in the caravels Santa María, La Pinta and La Niña after the first voyage to America in 1492.
The town participates in the events: the streets are adorned with banners, people dress in medieval costumes and there is a great animation during the fair.
The main events are:
· A medieval market, installed in all the streets of the city, theaters, demonstrations of artisan trades, and medieval music.
· The parade of the arrival of the sailors of the discovery to the port of Palos.
· Torch parade and fire show
· Falconry, fencing, medieval fighting and archery exhibitions in the "Parque de la Fontanilla"
· Popular "queimada" and multiple food stalls, where "lomito" (like a small sandwich of tenderloin) and "paella" are the most attractive food in the fair
· For the children there are workshops, a labyrinth, climbing wall and zip line descent.
Historical Context
Christopher Columbus was a navigator, admiral. This historical event occurred on October 12, 1492, which consisted of the arrival in America of an expedition led by Christopher Columbus at the command of the Catholic Monarchs, "Isabel de Castilla" and "Fernando de Aragón". Columbus had left Puerto de Palos two months and nine days before, there, they offered him hospitality in the Convent of La Rabida while the Franciscans were looking for sailors with good experience and materials for the expedition, where the Pinzones Brothers stood out. When he needed ships to navigate, the Catholic Monarchs offered him two ships and another that they managed to get called "La Pinta", "La Niña" and "La Santa María" with these ships they left Palos de la Frontera dock where we found Fontanilla later, after crossing the Atlantic Ocean, He arrived at an island in the American continent, Guanahani, believing that he had reached India, but mistakenly he arrived in the Americas without realizing it. Columbus also caused a lot of damage when he arrived in the Americas.
Other information
Tourism office C/ Rábida 7 Palos de la Frontera- Huelva oficina.turismo@palos frontera.com
Services and infrastructure
Accessible for handicapped
Facilities for Disabled
Target audiences
young people, Seniors, Friends, I travel alone, For families, Couples
Segments
Leisure and fun, Culture