Puente Genil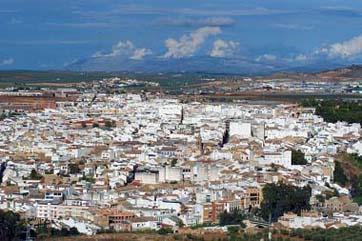 Read more
Read less
A town located in the south east of the province, on the border with the province of Sevilla. Its municipal areas of interest lie within its boundaries: Tíscar Lagoon, declared a Nature Reserve, and Cordobilla Reservoir Beauty Spot; both are part of the wet zones of the south Córdoba, which are of great importance in terms of the birdlife which congregates within them.
The town is the result of the 1834 unification of two villages separated by the river: Miragenil, which once belonged to Seville, and La Puente de Don Gonzalo. Puente Genil is therefore inexorably linked to the river, to which it owes its very existence. Most of the town is built on the river banks and consists of noble houses and traditional, well-preserved dwellings which stretch as far as the modern districts located in the upper part of the town. The Easter fraternities and associations march throughout Puente Genil during a most splendid and unusual version of Holy Week.
History
The town's origins date back to the building of a bridge over the River Genil, a project designed by Hernan Ruiz and funded by don Gonzalo Yañez Dovinal, Lord of Aguilar.
This new town, which appeared for strategic and commercial reasons and to defend and monitor an important pass running from the countryside to the south into Moslem-occupied territory, faced all of the problems typically associated with a location close to the border.
In the final third of the 16th century, it fell in to the hands of Gonzalo Fernandez de Cordoba, and, according to details given in his 1498 will, don Alfonso de Aguilar repopulated the town, which had been practically abandoned, and it became known as "Don Gonzalo"s Bridge".
In 1583, the stone bridge with its two arches was finished, only to suffer serious damage the following year due to flooding of the river which destroyed most of the Barrio Bajo district. Repeated floods caused such destruction that major rebuilding was undertaken in 1874 by the French architect Lemonier.

Eminent citizens
Brother Juan del Santisimo Sacramento, painter (17th century).
Manuel Reina, poet (1856-1905).
Rodolfo Gil, poet and prose writer.
Ricado Molina, poet.
Juan Rejano, poet (1903-1976).
Antonio Fernandez Diaz "Fosforito", flamenco singer (1932).
Agustin Robledo, painter.
Jose Bedmar, flamenco singer (1880-1970).
Juan Garcia, "Niño de Hierro", flamenco singer (1899-1987).
Jose Perez de Siles, painter.

Puente Genil
Municipio
The weather today in Puente Genil
Max

31

Min

20

Max

87

Min

68
°C
°F